Spring is here, and along with the budding flowers and chirping birds comes the much-anticipated chocolate-filled holiday of Easter. Plan your Easter Sunday celebration with the following festive recipes, whether you're looking to make brunch, lunch, dinner or dessert—these dishes are sure to brighten up your holiday table:
Brunch: Colorful Frittata with a Potato Gratin Crust
This dish will be the perfect addition to your table setting, featuring the most colorful (and healthy) of ingredients like sundried tomatoes, spinach, and kale. Find the recipe here.
Lunch: Cheese, Leek, and Herb Souffle Casserole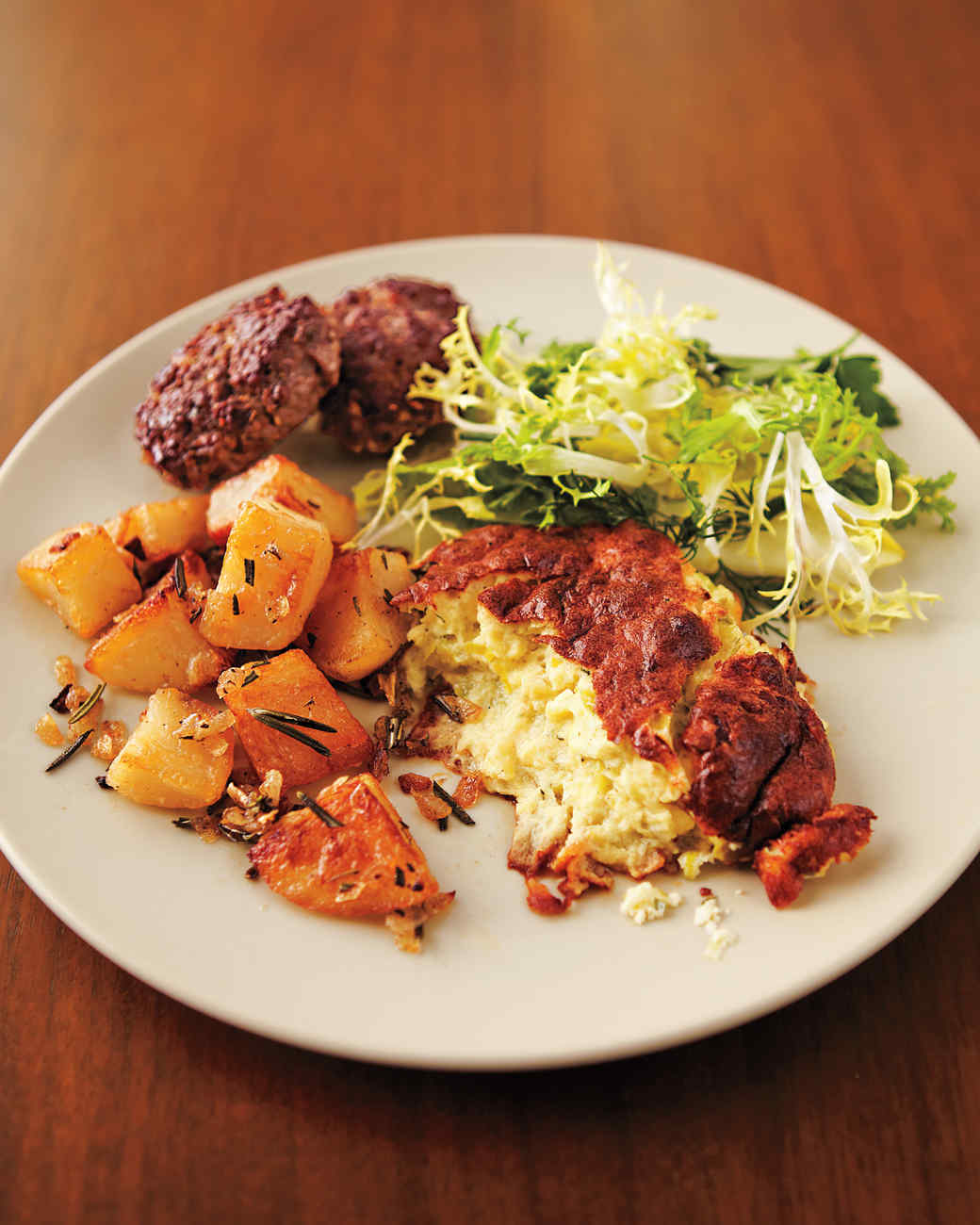 Who better than the famously traditional Martha Stewart to guide you through your Easter Sunday? This cheese and herb filled casserole is the perfect dish to serve buffet style, so you too can get to hunting those eggs! Find the recipe here.
Dinner: Pineapple Glazed Ham
This recipe includes a mere five ingredients, making the process simple and straightforward. Don't worry, the result is just as delicious as it would be if you had spent hours in the kitchen. Find the recipe here.
Dessert: Raw Vegan Berry Cheesecake
This Raw Vegan Berry Cheesecake is the perfect Easter dessert, especially if you're hosting a guest with dairy allergies or certain dietary restrictions. Rest assured, this sweet treat is just as stunning as it is delicious. Who knew a cheesecake without the cheese could taste this good?! Find the recipe here.