It's hard to choose where you want to travel when planning a trip because there are so many great places to visit.  You could visit all the cliché places such as Paris, Rome, Santorini, etc. Or you could visit some places that might be a little off your radar.  They might be a bit obscure, but they're just as magical as Paris.  Be different and explore new places that'll make all your friends jealous.  To help you decide on where to begin your journey here are 7 destinations you wouldn't think to travel but should:
Louisville, Kentucky
So just in case you didn't know, Louisville is an actual city in Kentucky; there are tall buildings and everything!  Surprise Kentucky isn't just full of a bunch of rednecks and crack addicts.  Louisville is a great place to visit especially during the months of April and May.  The Kentucky Derby is a big deal, in case you didn't know, so during the end of April and beginning of May there are tons of activities going on all around town. There's free concerts, Thunder over Louisville, the pegasus parade, Oaks, and finally Derby.  If you're not a fan of horse racing hit up the Louisville Slugger Museum, the Frazier Arms Museum, or even the Science Museum.  You can take the walking bridge to Indiana or have a boat day on the Ohio River.  I know it sounds like an odd place to visit, but I promise you'll have plenty of things to do.
Lake Placid, New York
Lake Placid isn't on everyone's radar, although it should be.  It was the home of the 1980 Olympics where the American ice hockey team beat the defending gold medalists, the Soviet Union.  You can visit all the arenas and areas the Olympics were held in, like the bobsledding arena, Herb Brook Arena, and the Lake Placid Olympic Museum.  Spend a day on Mirror Lake or hike Whiteface Mountain to get a beautiful view.
Strasbourg, France
Strasbourg is a tiny town in France with a population a little less than 300,000.  Most of the people there only speak French which makes it a little difficult, but you get immersed in the culture much faster that way.  The Cathédrale Notre-Dame de Strasbourg is right in the center of the town, and it's worth the climb to the top to get a an amazing view of the city.  There's tons of great restaurants, and cute boutiques to shop in, as well as museums to tour.  It's not a place to stay in for a week, but instead a good place to pitstop before heading on to Paris.
Big Sky, Montana
Big Sky is the place to go for all you skiers and snowboarders out there.  It's in the middle of the Gallatin National Forest, and miles from Yellowstone Park.  There's over 250 ski runs on the 7,500 foot mountain.  You can snowshoe, ski, snowboard, snowmobile, and ride in horse drawn carriages.  The lodges are insanely nice and the views are incredible, if you're someone that enjoys skiing, this is the place for you.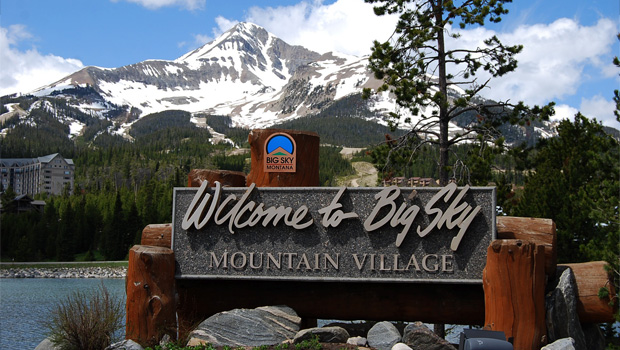 Seoul, South Korea
South Korea is full of places for you to explore, and is nothing like North Korea, so don't worry.  They're preparing for the 2018 olympics, so things might be a little messy, but it would still be fun.  Try Korean BBQ, explore the Bukchon Hanok Village, take the cable car up Mount Namsan, or visit the Dongdaemun Design Plaza.  Whatever you do I'm sure will be a new experience for everyone involved.
Riga, Latvia
Riga, the capital, was named the European Capital of Culture in 2014, and yet no one thinks to visit here.  Right in their town hall square is one of the most important monuments Riga has: the House of the Blackheads.  This was a place German merchants came to stay in that was built in 1334; sadly it was destroyed in WWII but they rebuilt it in 1999.  After visiting the House of Blackheads wander around the city to look at the architecture, all the churches, and the rich history the city has to offer.  There's so much to do in Riga you could stay there for 2 weeks and still not experience everything this city has to offer.