As the holidays are slowly approaching, the impending sense of doom looms over your head with the realization that you have to spend an extended period of time with your family. Don't get me wrong, we all love our families but we don't all want to see them for an extended period of time. For some reason, media teaches us that the holidays are only to be spent with your family at home, all wearing matching pajamas. There's no need to feel pressured to do that because you feel like you have to.
In fact, I challenge you to see your family during other times of the year that isn't a holiday. Random visits prove you actually miss them. In place of your family during the holidays, why don't you treat yourself and go on a getaway? Instead of your typical holiday activities, why not jet out and see a new place? The holidays are a perfect time for travel.
Savannah, Georgia
Savannah has this whole "old world" vibe. The architecture is older, the history is darker, it's destined to be your favorite place for Christmas! Forget Santa and cheer. Go and visit a haunted house and spend the holidays with the ghosts instead.
Las Vegas, Nevada
Come on! Do you need more convincing? Las Vegas is not as populated over the holidays which means more opportunity to gamble and drink! Its also a good backdrop to photographs when the entire strip is empty during the holiday evenings.
Fort Lauderdale, Florida
Florida is a shithole, but the beaches are beautiful. There's nothing like the warm Florida sun to combat the iciness of the Northern winds. Get a tan and fulfill your destiny! Everyone is going to be so jealous of your glorious disposition after a solo vacation.
Portland, Oregon
Portland is bound to awaken your creativity. Being a "hipster" town, this seems to be a great opportunity for you to see art and make friends. The people of Portland are so peaceful and loving; they will be all about making your holiday vacation a good one!
Jamaica
No particular city, as any part of the island is perfect to visit. This destination is strictly for the ballsy travelers who give no fucks! Take a plane ride over to the exotic location and embrace the energy of the people. Besides the fact that travel costs will be relatively cheaper to go abroad. Take advantage and get out there!
Greenville, South Carolina
I'm sure there are some people who just love snow and the cold, and Greenville might just be your ticket! Of course, you can enjoy the beauty of the mountains and tranquil scenery. It's not as crowded as Charleston, but has just as much charm. Not to mention the overwhelming beauty of the state parks!
Williamsburg, Virginia
Similarly to Savannah, Williamsburg has a lot of history to it. Williamsburg is an easy destination for most of us and it's full of gorgeous scenery. The town also boasts many areas that has reenactments of American stories, played by actors. It really is a sight to see!
Austin, Texas
Everything is bigger in Texas! Get to Austin and stuff your face with the greatest of Tex-Mex cuisine. You also can enjoy the glory that is the weather of Austin in the winter; which is both equally warm and chilly! And who wouldn't love to meet a nice cowboy during a holiday vacation?
Your own damn bed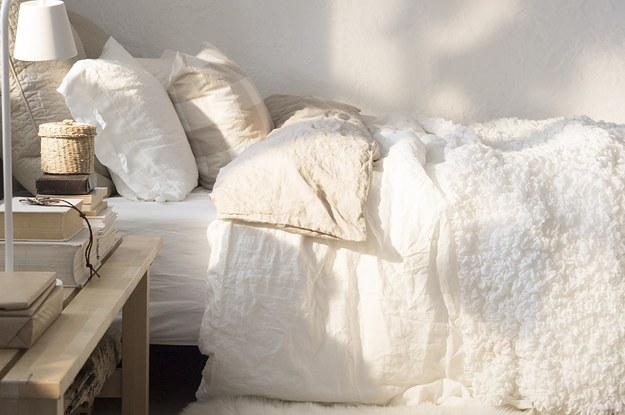 There is no destination better in this life than your own damn bed. It's comfortable, it's welcoming, it's your happy place. Don't even bother to go anywhere, stay in bed and eat some cereal under your covers. You deserve it.