My 90s Feels: Reptar Bars are Going on Sale Once Again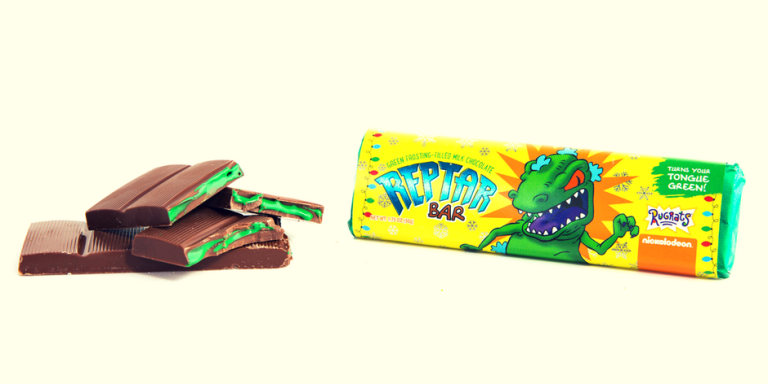 No, you're not dreaming. The Rugrats themed chocolate bar is hitting shelves once again, and I am so excited to see that neon green filling in real life. Brings me back to Slime Time Live, for real.
Entertainment store FYE is going to be selling Reptar bars in all over their 250+ locations across the country. That means they're available virtually anywhere, so we could all enjoy the unknown slime that fills the chocolate.
Time to get green!! pic.twitter.com/yLBupYgr5K

— Average Joe Garza (@Joejoeyouknow) October 4, 2017
If you've moved on to being an adult and prefer not to have your tongue turned green, you can opt for some Reptar cereal.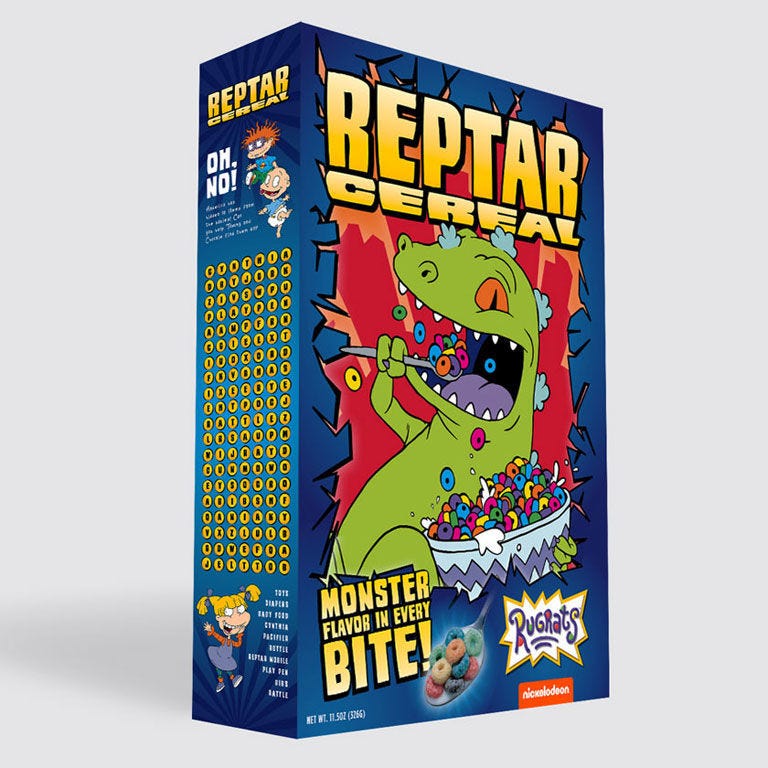 The cereal will be available for purchase online starting November 1, so you can really surprise people with this gift for the holidays.
This is all so exciting.
[via Cosmopolitan]