Kanye West's New Album Was On Pornhub For a Bit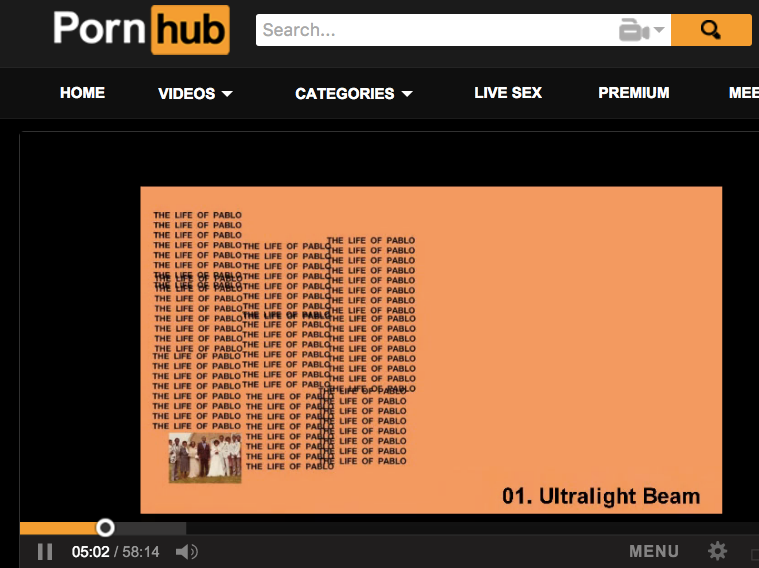 There was a point where Kanye West's new album was streaming on Pornhub, guys. That's…something, I guess. Right now, it's just available on Tidal like Kanye West intended, but according to Consequence of Sound, the album The Life of Pablo was streaming on Pornhub for everyone to hear. It was found by some very clever people over on Reddit. You weren't able to skip around to certain songs or anything, but at least the album wasn't accompanied by pictures of porn or anything, so it's the little things. The album was found in the "SFW" tag on Pornhub, and it was uploaded by the user LifeOfPabloKanye, who listed the pornstar as Kim Kardashian. Well, okay.
The streaming time for The Life of Pablo clocked in at just under an hour (58:14), and it was actually a few seconds longer than the album itself, which clocks in at 58:02. Even though the link itself is safe for work, listening to this album in this way at work would still be dumb, because Pornhub is the very definition of NSFW. Either way, we can all go through today knowing that a Kanye West album was streaming on Pornhub. It's not there now, but the point is that it was.
[via Gizmodo]