Ancient Aliens IRL: Scientists Discovered a Shark with 300 Teeth
That's a hefty dentist bill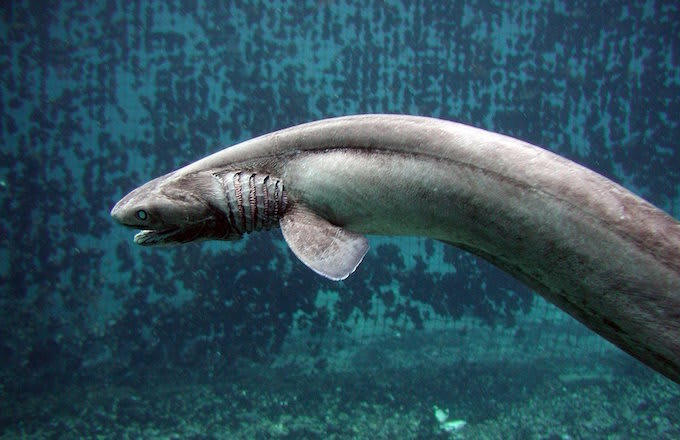 A trawler found something interesting but insanely frightening off the Portuguese coast. Scientists discovered that the find was a species of shark dating back to 80 million years ago, with a snake-like head and THREE HUNDRED teeth.
Why something would even adapt to have that many teeth is beyond me, and scary to think about. What could it have been protecting itself from/trying to eat?!
Well, Margarida Castro, a professor from the University of Algarve explained that the purpose of their odd jaws was to "trap squid, fish and other sharks in sudden lunges." The shark lived in the Atlantic, but ventured into water near Australia, Japan, and New Zealand.
People obviously took to Twitter to express their fears:
— bunny brewster (@smartsassylib) November 13, 2017
— Raymond (@k1udge) November 13, 2017
https://twitter.com/kate_deforest/status/929542242720800768
— Postyyyy (@ManuSerendipia) November 13, 2017
https://twitter.com/ohjustshootme/status/929539835567554560
It's *incredibly* cool that it exists, but I would absolutely scream my damn head off.

— Nick Harkaway (@Harkaway) November 12, 2017
How can you not love science when we find an "ancient shark with a snake head and 300 teeth" that grows up to 6 ft long still swimming in our oceans? Best news of the morning, hands down. https://t.co/H4yYSAGeOg pic.twitter.com/0tw6ul4jQH

— Megan Watzke (@megwatzke) November 13, 2017
NO THANKS.
[via Complex]