Android Users Are Getting A Better Alarm Clock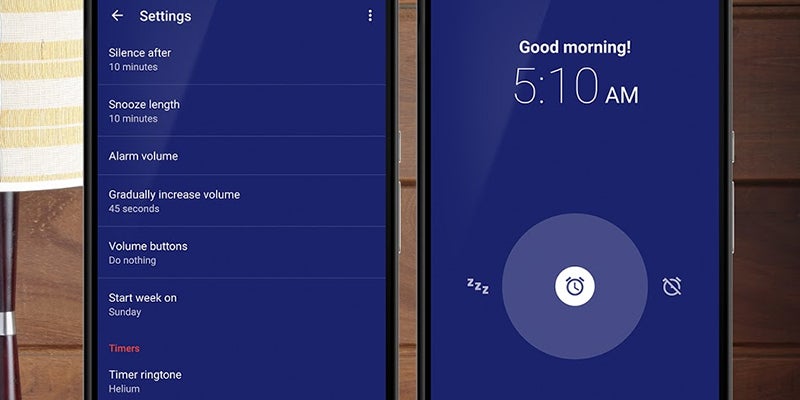 I'm a morning person, much to the chagrin of almost everyone I know. However, if you're not me, and you've got an Android phone, Google may have the stock app for you. Unlike Apple, Google updates their stock apps separately from their OS, so when Android's 6.0 called Marshmallow comes out, there's a bit less to talk about than there was for iOS 9, which had a whole beta and a big to-do before it came out officially. However, there's an upside to this: Android users get smaller updates spread out throughout the year. For example, Google's clock app just got an upgrade with a few new features, including the ability to set an alarm that gets louder over time. That should be the thing for all of your Android users who aren't morning people.
Here's how to do it: from the Alarm page, tap the menu button (three vertical dots) and choose Settings to find the toggle switch.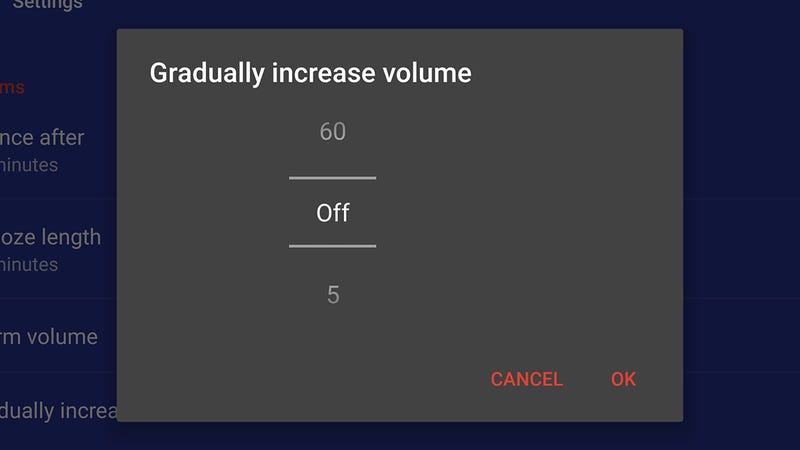 This may not seem like big news, since other Android developers have had this for awhile now, but now it's part of Google's own stock app, which is a big deal. Engadget says that other upgrades are going to include better Android Wear support, the ability to dismiss alarms before they go off from inside the app, and better timer management from the notifications area. That's all pretty cool stuff. It seems like quite a good day to be an Android using night owl.
[via Field Guide]