Anthony Bourdain Says He Would Like To See The Pumpkin Spice Craze 'Drown In Its Own Blood'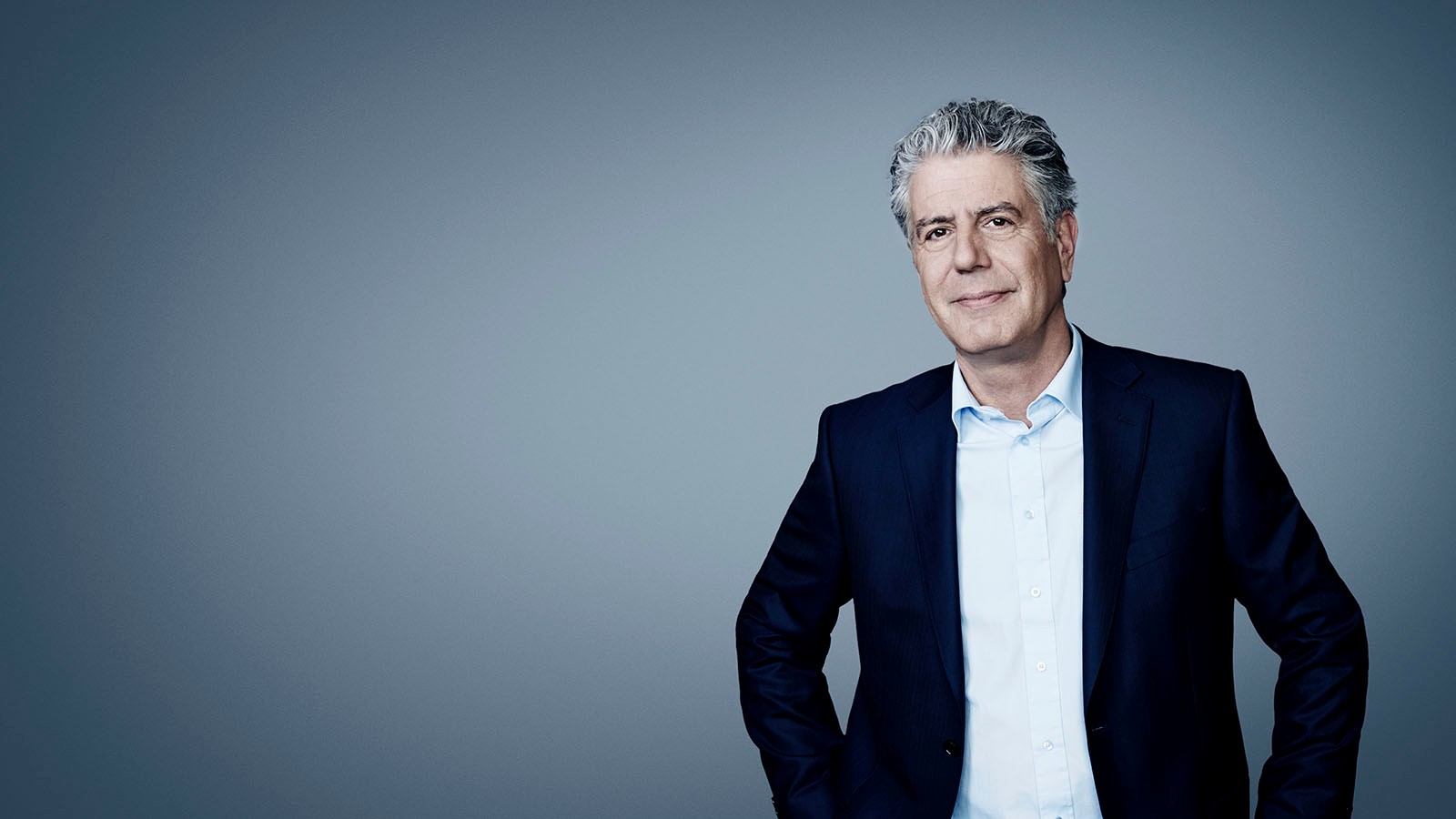 American chef, Anthony Bourdain, went onto Reddit for an AMA, or Ask Me Anything, exclusive on Tuesday. The television host and personality didn't hold back when a Reddit user asked what food trend he'd like to see die quickly:
PKMKII:
What food trend do you want to see die quickly? And what would you like to see become a food trend?
iamAnthonyBourdain:
I would like to see the pumpkin spice craze drowned in its own blood. Quickly. Juice–I don't understand the juice cleanse. I mean, if you've ever had a colonoscopy, the doctor gives you something that will cleanse you right quick, so I don't really understand juice cleanses. I believe celiac disease is a very serious ailment, and if you're diagnosed with it, I'm pleased that there are now gluten-free options, but these people who are treating gluten as, you know, an equivalent of Al Qaeda are worrying to me. So, I'm uneasy about that.
Also, overuse of the word "artisanal". You know, an artisanal potato chip? What does that mean other than it's an expensive potato chip? Oh, I'm also no big fan of the judgmental barista and beer nerds. I mean, I like a good craft, but don't make me feel bad about my beer choices. You know what kind of beer I like? I like cold beer.
I would like people really to pay more for top-quality Mexican food. I think it's the most undervalued, underappreciated world cuisine with tremendous, tremendous potential. These are in many cases really complex, wonderful sauces; particularly from Oaxaca, for instance, that date back from before Europe. I'm very excited about the possibilities for that cuisine, and I think we should pay more attention to it, learn more about it, and value it more. This is frankly a racist assumption that Mexican food or Indian food should be cheap. That's not right.
Touché, Mr. Bourdain. Maybe you should take it up with the PSL bot. The famous chef went onto answer more questions from eager fans:
CroatAxeMan:
Has anything ever happened while filming any of your shows that scared the crap out of you?
iamAnthonyBourdain:
Yes! Where do I begin? Every day in the DRC–the Democratic Not-So-Democratic Republic of the Congo–there were many tense moments. Libya, post-Benghazi, was again, many concerning moments where we sort of had to take regular meetings among the crew and decide for ourselves whether we would make a run for the airport or continue shooting. Beirut, 2006, got a little dodgy.
And immediately after eating Nashville Hot Chicken, that was truly, truly terrifying. And if you're considering going to Nashville, by the way, please notice that Nashvillians themselves don't eat the extra-hot fried chicken. They know better. Unless you've got three or four days to spend in a bathroom, I really advise against that.
IEnjoyHighFives:
Is there anything about you, your life's work, or your personality that you think didn't translate well or at all on television?
iamAnthonyBourdain:
Yeah, I don't know that I translate well on television at all. I don't know, and to be honest, I kinda don't really take myself that seriously, so I don't really care. I mean, anytime you put a lens on somebody, it has a distorting and changing effect. But I never really worry about that. I'm very lucky in that I get paid to really be myself; I don't have a script. I decide where we go and what we do on the show. I've gotten away with being obnoxious on TV for 15 years now. I don't really see any reason to chance.
So yeah, I have no complaints. I'm not afraid to look like an idiot on TV; it happens a lot. We don't have hair or makeup, for instance. It would be interesting to show up on a show with like a Trumpian Cheeto tan. Actually, I should try that.
cboden181:
Of all the food you have been offered, have you ever refused a certain type of food?
iamAnthonyBourdain:
Never. I think it's my duty as a guest to always accept when my host is offering a good thing. When people are expressing themselves by what they offer, I feel it's my duty to if necessary take one for the team. It's what I call a "grandma rule"; I may not like grandma's turkey, but I'm in grandma's house, I'm gonna eat it. And I'm gonna smile and say I like it. I think that's just good manners.
If you treat me like an idiot though and serve me crap with utter contempt. I can spiral into a serious depression for days and I will not be nice about it. This means you, Johnny Rockets.
ShyneBox:
Whenever the question comes up "If you could switch lives with anyone in the world, who would it be?" – my answer is always Anthony Bourdain. You seem to have lived such a full, adventurous and unique life. Thanks for making great shit for all these years.
My question is, if you could switch places with anyone in the world, who would it be and why?
iamAnthonyBourdain:
You know the show I haven't been able to make yet, I'd like to do a show with Keith Richards. I'm working on it. He's an enthusiast and a voracious reader. He's very interested in British naval history. Maybe visiting the site of great British naval battles with Keith Richards, eat bangers and mash, cooking steak and pie together would be really fun That's something I'd really love to do.
oppleTANK:
Which ethnic food do Americans need to embrace more?
Which foods do Americans need to stop eating?
iamAnthonyBourdain:
There are a lot that I think are underappreciated. Chinese food still remains a mystery to us, it's not really anything like what they eat in China. Our knowledge on Japanese is not so wonderful. Countries who's food is underrepresented, Brazil, Peru, higher end Mexican food, Burmese, West African. Food from Senegal and Ghana is amazing, delicious, complex and interesting. So many of the fundamental flavors of what we call american food, in fact, came from those places. "Traditional Southern Food" so many of those textures and flavors and ingredients can trace their roots directly to West Africa.
Well look, do you really need pizza that's stuffed with cheese? County faire novelty food? deep fried butter. We can eat a lot less deep fried stuff, for sure. I'm not a big fan of the major fast food chains. Anything that's oversized. Giant jugs of soda. I'm a father and I think about these things, sugar intake. I'm gonna be fair to junk food, I have trashy taste, but some of the fast food concoctions are pretty heinous. I personally don't like fake Italian or fake Mexican food. One of the joys of having lots of Mexicans and Mexican Americans around is they make delicious food! Why would we go a to a fast food outlet, for more money, selling us bad food. I wouldn't mind seeing the end of these monster nacho concoctions. Anyone who would insist on putting BBQ in a Nori roll, kind of offends me. Theme restaurants…not so great. There is a restaurant in Vegas, I think it's called The Heart Attack Grill, where if you are over 350lbs you eat for free. I think that should be pretty much a war crime.
[via BroBible]