Apple, the company that runs my life and yours, is celebrating "World Emoji Day" (is that a thing? IDK) by releasing a sneak peek of the new emojis it will be adding to iOS, macOS and watchOS later this year. According to the company the new emojis will make it easier for "users to  to express themselves with greater diversity, additional animals and creatures, new smiley faces and more." FANTASTIC !
Apple's take on the most recent Unicode 10 standard added 56 new emojis, and they include a woman with headscarf, bearded person and breastfeeding, and food items such as sandwich and coconut, honestly i don't know how we survived this whole time without a sandwich icon, it's the small things.
In all seriousness Apple is adding diversity to the lexicon and that is something worthy of celebration. The new set of emojis also include more animals and mythical creatures like a T-Rex, zebra, zombie and elf not to mention the soon to be fan favorites star-struck and exploding head smileys. CAN'T WAIT, tbh.
Apple hasn't said when the new emoji will be released, but it seems likely that they'll be packaged into the iOS 11 and macOS High Sierra updates scheduled for this fall.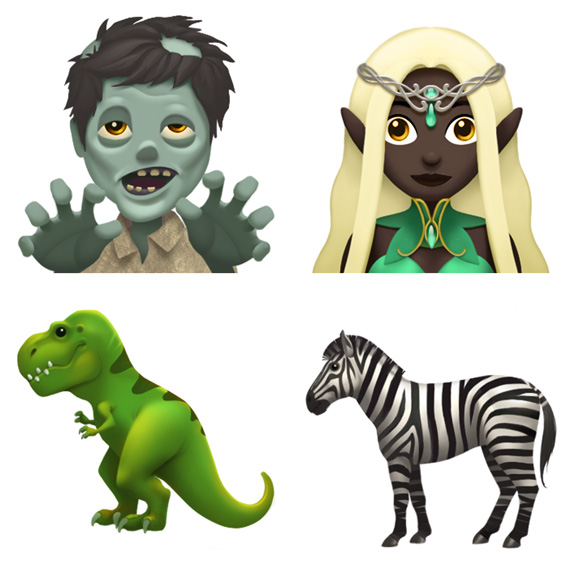 [Via Apple Newsroom]