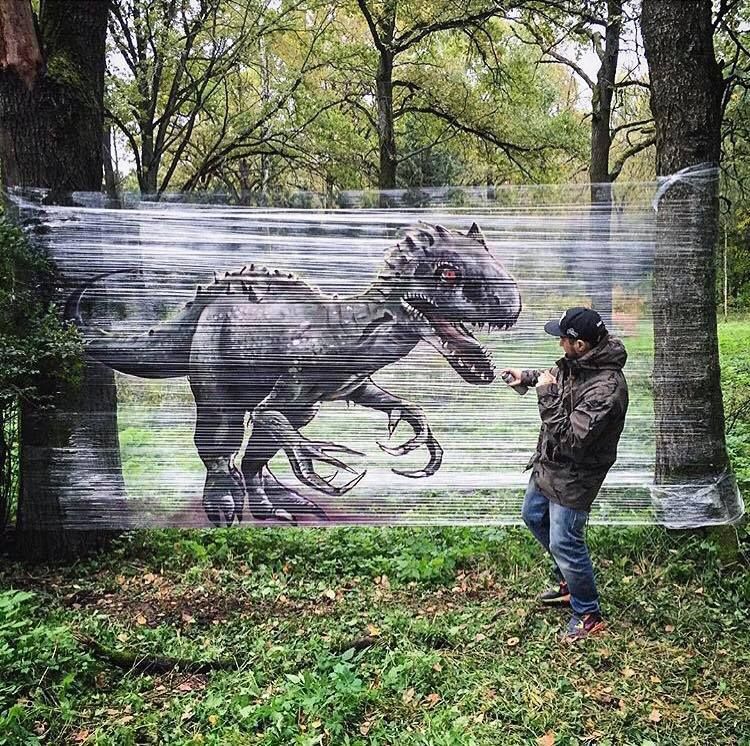 Evgeny Ches, an artist from Moscow, has an untraditional way of displaying his artwork. Ches goes into the woods and hangs up large pieces of cellophane between the trees. He then proceeds to spray paint insanely realistic looking pictures of animals.
Artist Evgeny Ches from Moscow, Russia spray-paints animals on plastic wrap in the forest, a new brand of public / street #art pic.twitter.com/INZ18yViMX

— sobore (@sobore) December 28, 2017
Cello(phane) graffiti in the woods, by Evgeny Ches #nature #art pic.twitter.com/acXOPnmSl5

— Anne Berry (@anneberrywrites) September 21, 2017
https://twitter.com/ensonhaber/status/947350098803085312
This new kind of "street art" does not last long: Ches removes it all after a few days.