Superga Platforms. Van Platforms. Converse Platforms. Even Teva Platforms. Those are the kind of shoes we see with an extra inch or two.
What about Crocs? Those casual shoes most of us only see as clogs. You know…the ones that are lightweight, water-friendly, and have those iconic toe box holes (that you can fill with various shoe charms) perfect for ventilation?
Don't see them around? You'll probably find them on the feet of medical professionals. However, they aren't solely for them…Now they can be for you! Designer brand, Balenciaga, has just stepped-up their game with new platform Crocs.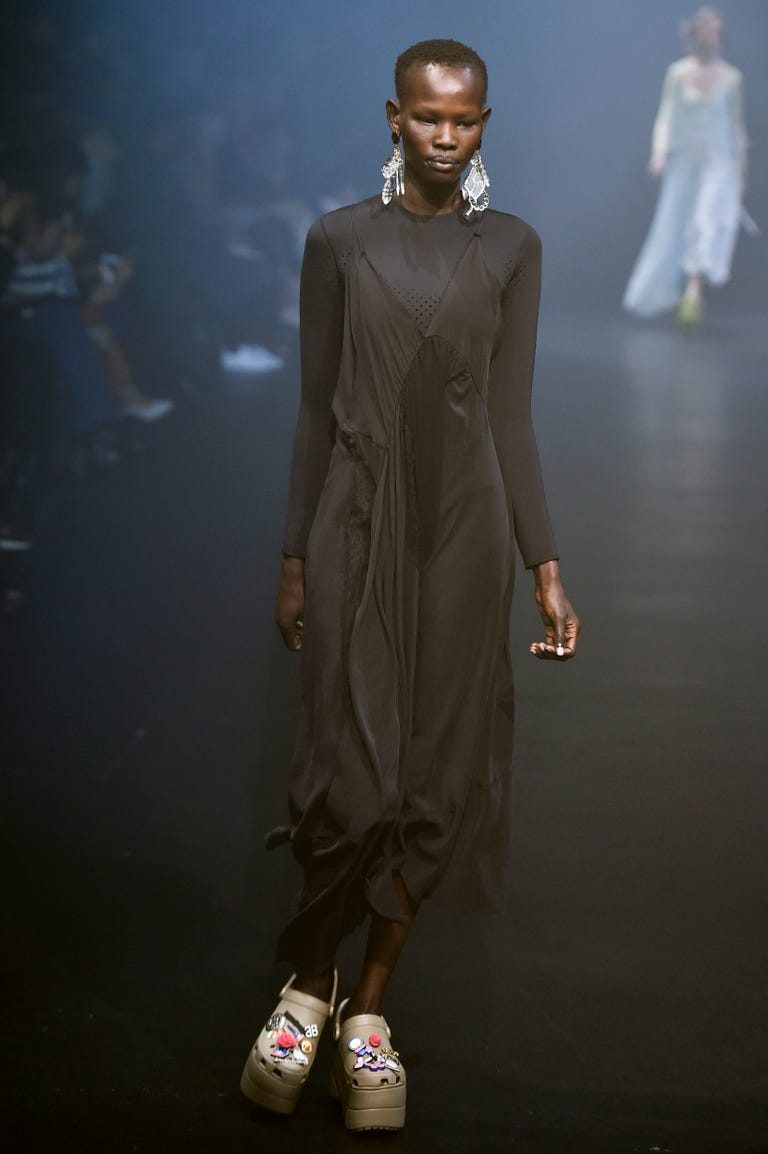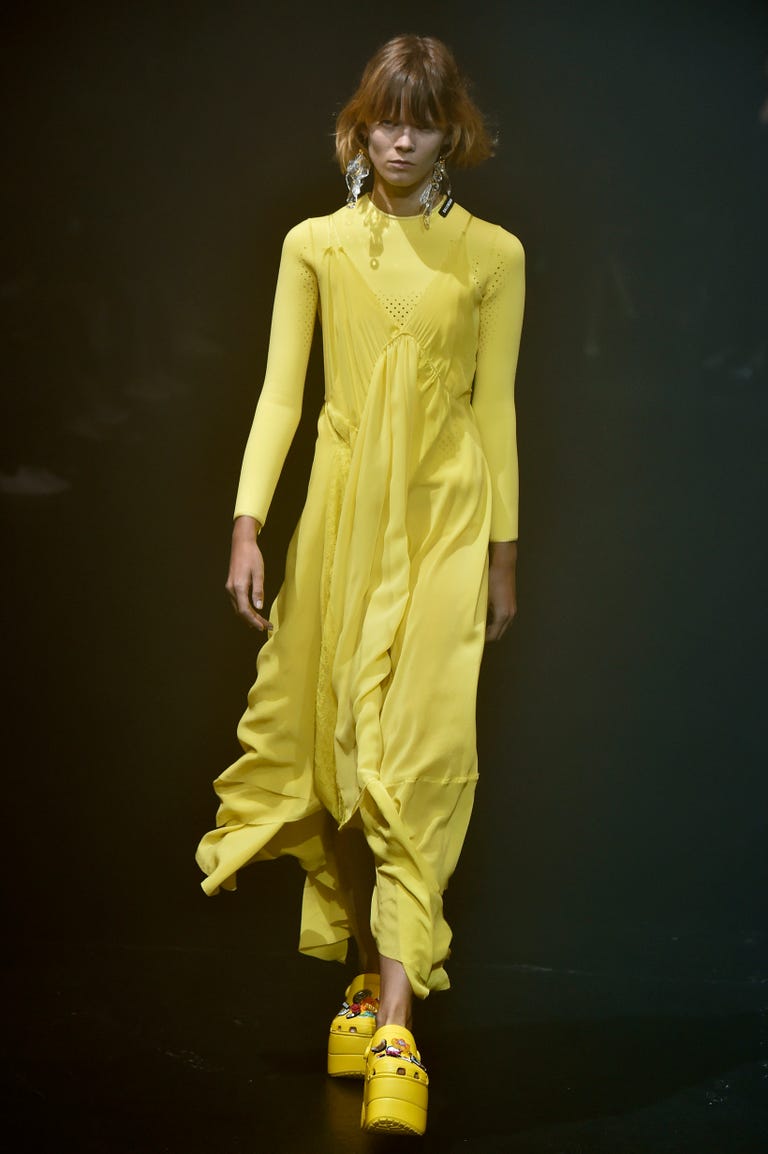 Crocs SVP Michelle Poole shared in an interview with Footwear News the brand's approach:
[w]orking with Balenciaga has been so much fun for our team, and once again demonstrates the relevance of our iconic clog in today's fashion and design world, as well as allowing us to tap into the excitement and energy that comes from unexpected partnerships.
These ten-centimeter-tall platforms (about 4 inches) walked the runway at Paris Fashion Week and will be released in Balenciaga's Spring/Summer 2018 collection. The Croc's classic "Baya" clog is priced at $34.99. The question is – how much will these new foam platforms go for?
[via Cosmopolitan]