Beyhive Swarms Around Emma Watson Over 'Feminist' Comments
Beyonce=Feminist
Emma Watson=Feminist
Would could be wrong?? Well, it seems the Beyhive has been angered, and we all know that means endless twitter trolling.
Apparently feminist sweetheart Emma Watson is under fire for 3 year old comments regarding Beyonce's 2013 self-titled album. In an interview with  Wonderland Magazine, Watson had mentioned feeling uncertain when reacting to Bey's visual album.
"As I was watching [the videos] I felt very conflicted, I felt her message felt very conflicted in the sense that on the one hand she is putting herself in a category of a feminist, but then the camera, it felt very male, such a male voyeuristic experience of her," she said.
Watson has, of course, been under scrutiny for her very own breast bearing photoshoot with Vanity Fair, with women claiming she couldn't claim to be a feminist while flaunting her under boob. When asked about the back lash, Watson told reporters "It's very confusing," and that "Feminism is about giving women choice. Feminism is not a stick with which to beat other women."
It seem the Beyhive never forgets, and always keeps receipts. Watson has recently seen an uptick in bee emoji's on her instagram and twitter pages, along with Beyonce fans' who insist an apology is owed.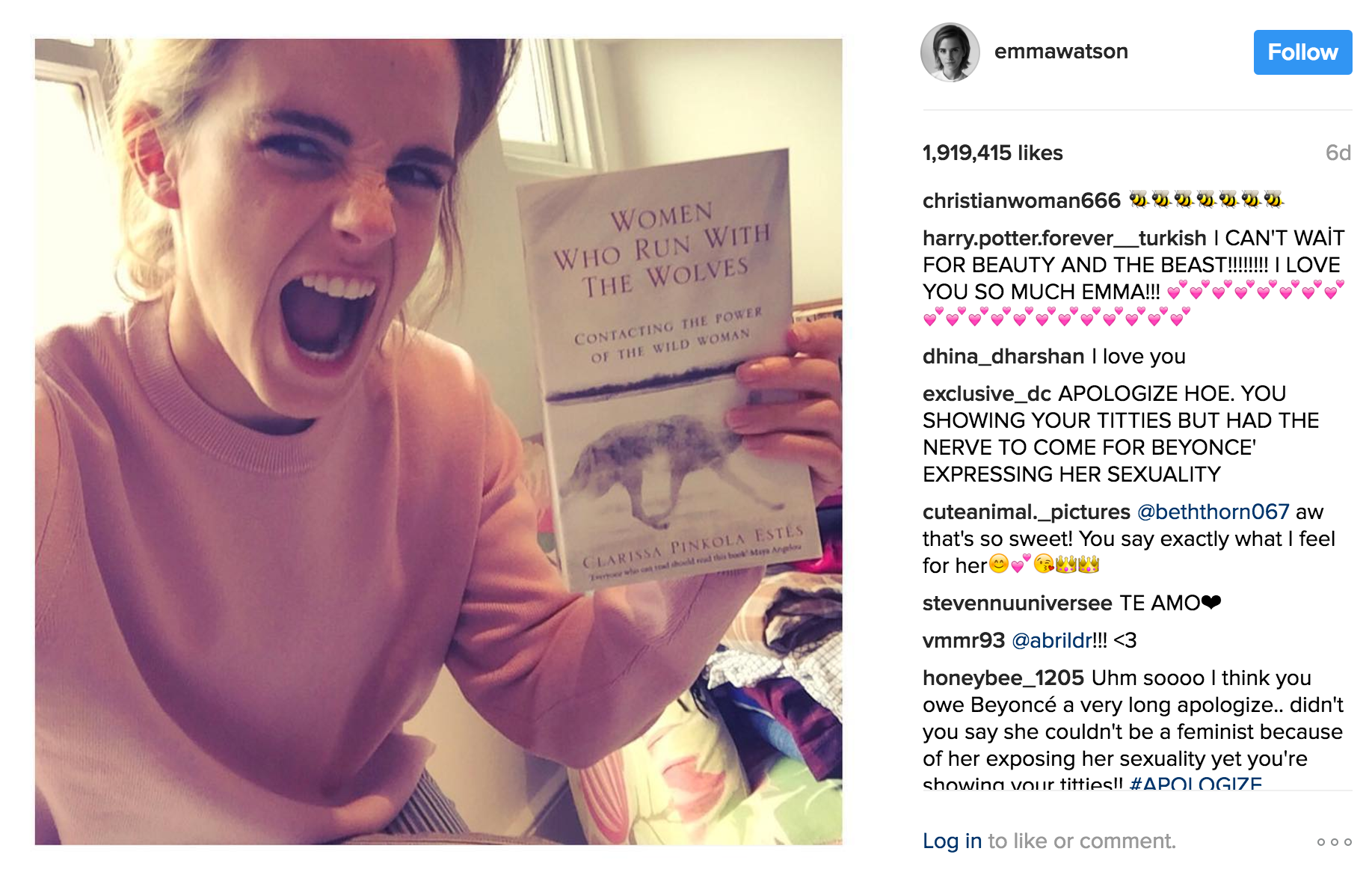 Clearly, Watson's views on feminism have…cough cough…evolved. As she continues to grow into her own sexuality, I imagine she will be expressing that ownership of her body and image in a public fashion. But until she issues an official apology to Bey, rest assured the Beyhive won't be sleeping.
Did Emma Watson ever apologize to Beyoncé about questioning her feminism?

— Elon James White (@elonjames) March 5, 2017
Emma Watson on Beyoncé vs Emma Watson on herself pic.twitter.com/mdqtAX0wFs

— Han (@SpanSolo) March 5, 2017
Emma Watson: "Beyoncé using her sexuality as empowerment isn't feminism!"
Also Emma Watson: pic.twitter.com/ZhfKmXfsRi

— jay ☾・゚✧ (@WOLVERlNES) March 3, 2017