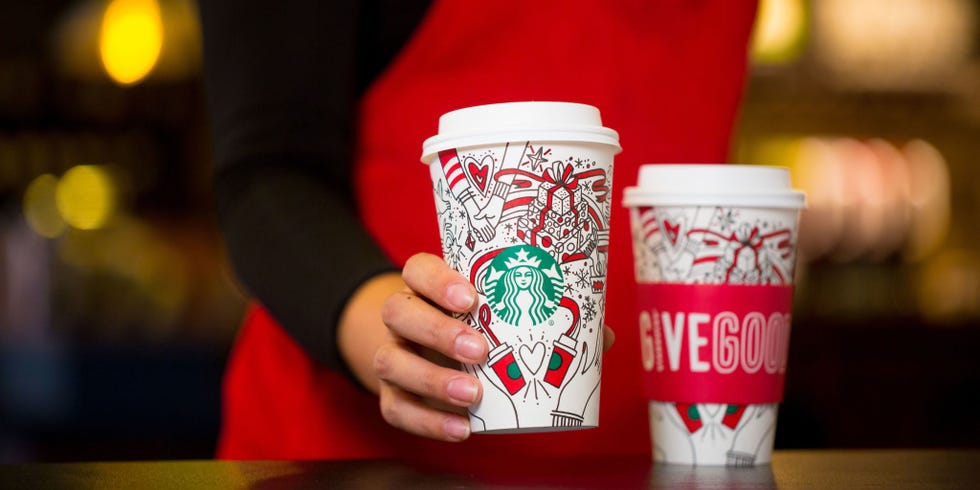 If we ignore the fact that Starbucks enforced the pumpkin spice obsession and created unicorn and zombie frappucinos, the coffee chain is pretty amazing. Case in point, they frequently offer deals to purchase half-priced drinks, and sometimes they're even FREE.
This weekend happens to be one of those times. From 2-5 pm starting today, November 9 until Monday, November 13, Starbucks is offering a BOGO holiday drink special. Of course, the holiday iced, blended, or hot coffee must be of equal or lesser value to receive the promo.
Starbucks is calling the event "Give Good" which is an excellent ode to the holiday season. The drinks on the menu are extensive, featuring the Caramel Brulée Latte, Peppermint Mocha, Gingerbread Latte, Chestnut Praline Latte (my personal favorite), Holiday Spice Flat White, Eggnog Latte, and Teavana Joy Brewed Tea.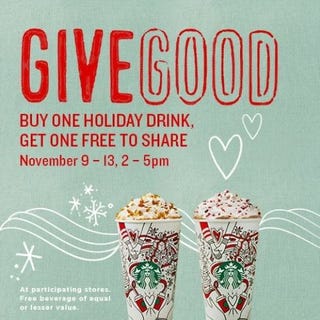 Any of the drinks on the menu can be paired with Starbucks' iconic cake pops which are also part of the deal.
[via Cosmopolitan]