A Bride Wrote and Read Vows to Her Stepson and His Mom and It's So Emotional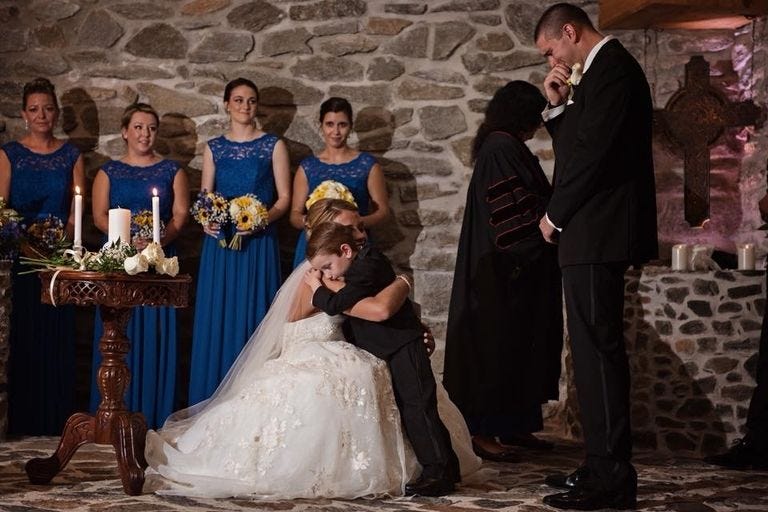 Weddings are very emotional, but this one might take the cake. Katie Musser not only read vows to her husband Jeremy, but also to their stepson and his mother.
When Katie and Jeremy started dating in 2013, Katie found out that Jeremy's former girlfriend, Casey, was having his baby. But Katie did not let the tension overrule her relationship with Jeremy. Before long, Katie and Casey became really close friends.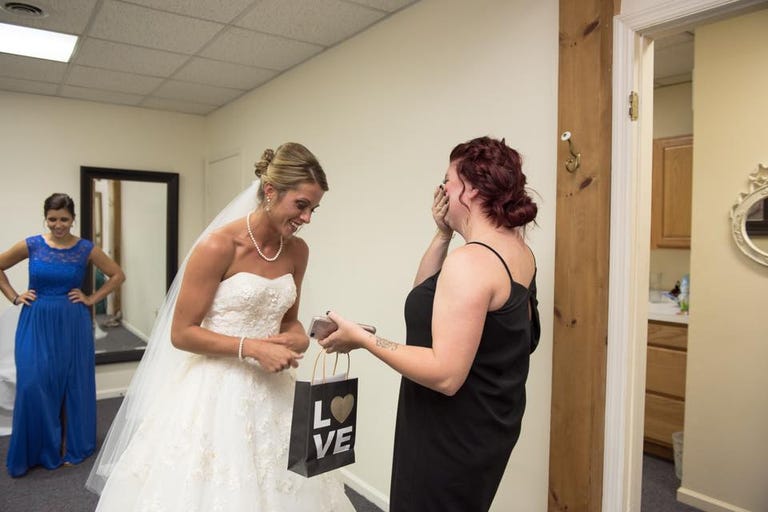 On September 23, Katie and Jeremy were married and Katie did something unconventional during the ceremony. She read vows to Landon, her stepson, and Casey. Katie posted her decision to write vows for her stepson and his mother on Facebook: "I wasn't just going into a marriage with Jeremy and needed his trust and respect, but I needed Casey and Tyler's too. One thing I promised was to be ONE family always. And I know without hesitation, we will never break that promise."
During the ceremony, Katie turned to Casey and read vows to her. "First I want to thank you for accepting me as your friend and allowing me to be a part of Landon's life," Katie said. "I promise to be an amazing mother to your son. I will guide, teach, and love him every single day." So pure.
"I promise to stand by you, listen to you and love you every day," she told Landon. "I promise to love Daddy with all my heart. I promise to be a best friend to your mommy and your daddy Tyler. We will be one big family that I promise you will have for the rest of your life."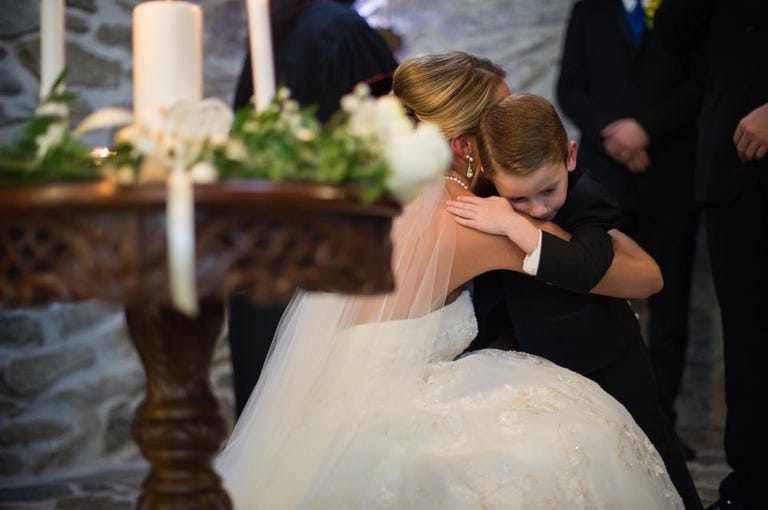 Here is a video, and be prepared to cry:
This was honestly such a beautiful moment.
[via Cosmopolitan]