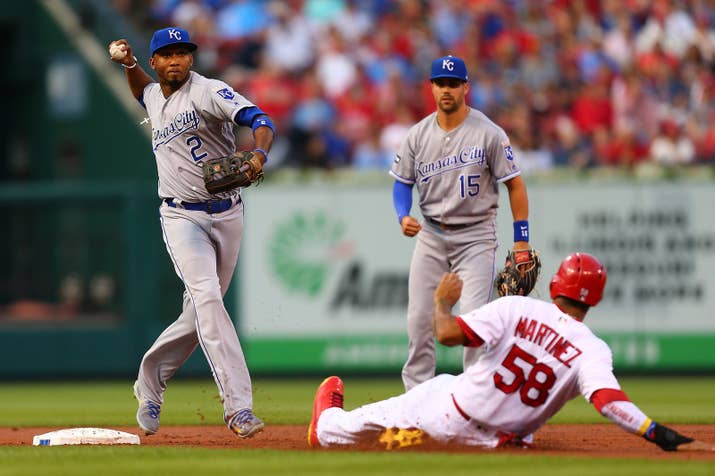 You know what would make baseball games a million times less boring? Cute animals.
And if you think I'm wrong, check out what happened during Wednesday's  Kansas City Royals VS. St. Louis Cardinals game at Busch Stadium in Missouri:
Look at that baby go! He just wanted to help the team out!
The cat, which was almost immediately deemed "Rally Cat" was quickly scooped up after making it's way into the outfield. But, that doesn't mean they didn't put up a fight!
HE'S OKAY pic.twitter.com/oOGxMSMYpl

— Matt (@MPHackmann) August 10, 2017
Surprisingly, the cat wound up being good luck, as shortly after, Yadier Molina hit a grand slam solidifying the Cardinals' 8-5 win. 
The team even thanked Rally Cat for their win with an emotional video:
We are feline pretty good! Remember the last time we had a rally animal? #RallyCat pic.twitter.com/mzOAhelqLw

— St. Louis Cardinals (@Cardinals) August 10, 2017
"And in the 6th inning, God said "Let there be Rally Cat!'" – The Bible, probably.
[Via Buzzfeed]