Celebrating Women's History Month: Roma Guy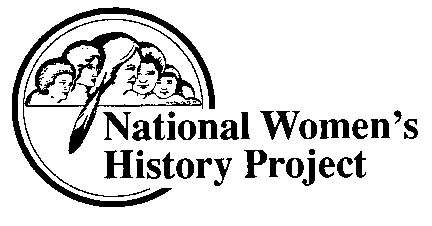 March is Women's History Month, a time to recognize women who often get over-looked. Dedicating a month to celebrate women's achievements is important, and each year has a designated theme and honorees. The theme for 2018 is "NEVERTHELESS SHE PERSISTED: Honoring Women Who Fight All Forms of Discrimination Against Women."
This theme developed from the viral hashtag #NeverthelessShePersisted, a battle cry for women in solidarity with Democratic Senator Elizabeth Warren (D-MA). In February 2017, Senator Warren was patronized by Senate Majority Leader Mitch McConnell (R-KY) during the confirmation hearing for Jeff Sessions' as Attorney General. Warren was reading a letter of opposition written by Coretta Scott King in 1986 (King was a past nominee for the National Women's History Project). McConnell later commented, "Senator Warren was giving a lengthy speech. She had appeared to violate the rule. She was warned. She was given an explanation. Nevertheless she persisted."
Fighting discrimination and misogyny has been in full force throughout 2017, especially towards the end with the rise of #MeToo and Time's Up. Women are choosing not to be silent, or be silenced, and their voices are being heard. Here at News Cult, we believe every women's story deserves to be heard. For the month of March, we will be writing an article on each of the National Women's History Project's 2018 Honorees.
Roma Guy 
Roma Guy has been an activist her entire life. She was a policy leader on LGBTQI rights, immigrant rights, women's rights, public health, homelessness, and poverty. She was featured on ABC's miniseries When We Rise as a consultant and LGBTQI activist.
Guy became involved in social work when she joined the Peace Corps. She was a volunteer and training director in West Africa, where she spent nine years improving literacy and public health in the nation. Her life partner, Diane Jones, RN, has also been her partner in advocacy for over three decades. Guy and Jones are activists for change in public health policy at both local and national levels and mainly focus on reproductive justice, women's health, universal healthcare, and care for HIV.
Guy has also made an impressive habit of co-founding prominent organizations: San Francisco Women Against Rape, San Francisco Women's Centers/the Women's Building, La Casa de las Madres, and the California Women's Agenda. She was the co-founder and Co-Director of the Women's Foundation of California, which trains women to be policy advocates and head charities.
In 1994, Guy joined the San Francisco State University as Director of the Bay Area Homelessness Program, in which 16 colleges corroborated to tackle the issue of homelessness. She was a clinical faculty member of the Department of Health Education and School of Social Work for thirteen years.
Her service doesn't end there. This impressive woman was also a dedicated civil servant who was a member of several boards and committees. These include the San Francisco Local Homelessness Coordinating Board (1994-2004), as a Health Commissioner for the city and county of San Francisco (1996-2007), and on the Jim Hormel Advisory Committee, which had the end goal of creating an LBGT section in the San Francisco Public Library.
Guy hasn't slowed down, either: she is a policy advocate and community organizer for Taxpayers for Public Safety and served as the Co-Chair of the Jail Replacement Project in San Francisco from 2016-17. In 2005, Guy was nominated for the Nobel Peace Prize.
[via NWHP]