Because every well-adjusted adult makes one?
To just know what it would feel like to be Charlie Sheen for one day.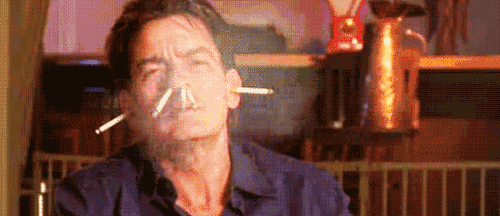 Too soon?
A lifetime of better decisions
This one will never get old. #ifatfirstyoudon'tsucceed
Nutella
All of it.
An hour with Ben Carson
Preferably in a universe where guns don't exist. Or, alternatively, in a universe where it's just me and him in a Popeye's organization, and the cashier is in the back when a gunman comes in.
A lifetime supply of Mambas
Easily the most underrated candy out there.
A better haircut for Hillary Clinton
And a better-adjusted moral compass.
Leggings
You can never have enough.
To travel back in time
So I could be in the elevator and find out just what exactly caused Solange to go off like that…
A world where it's possible to get a breakfast burrito for lunch
WHY is it so hard to find a breakfast burrito after 11 AM? Do you suddenly stop carrying eggs at that time?
A Louis C.K. body pillow
#celebritycrush
To not be completely blown off by a guy
Just one. Like, if there could just be one decent guy out there, that would be great. I don't care if you hate puppies and think kale is cool, so long as you text me back.