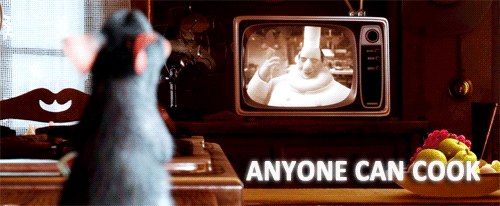 Cooking can seem like a chore for many, but for some it can seem like a breeze. I enjoy cooking and discovering new recipes to try each week. I love shopping for groceries and preparing meals, and it's a great hobby that is obviously extremely necessary and useful. But again, for those who feel like they can't/don't want to cook, eating out is the usual option.
During the week, cooking every night can sometimes be exhausting, especially after working all day. But there are easy and possible recipes that can be whipped up that are delicious and different. Don't settle for eating boxed mac and cheese or calling up the local Chinese restaurant. Here are five recipes to consider for the upcoming week:
Cheddar Carbonara
Pasta carbonara is a classic dish made with some type of pancetta, egg yolks, and cheese. It is definitely a comfort food and is perfect for any weeknight. In this recipe, white cheddar cheese is added, giving it a tangy bite that complements the sauce. Recipe here.
Tuscan Butter Salmon
This salmon dish is out of this world. The heavy cream and parmesan makes the perfect sauce for the fish. The fresh herbs and tomatoes add a nice touch of color, as if the sear on the salmon wasn't enough, so don't feel guilty about Instagramming. Recipe here.
Cheesesteak Burritos
Chipotle schmitpotle, am I right? But seriously, having a burrito like this will take you away from every single burrito chain. It's easy to make, especially because there will almost always be leftovers, and they're delicious. Recipe here.
Mozzarella-Stuffed Chicken Parm
What's better than melted mozzarella on top of breaded chicken? Melted mozzarella inside a chicken breast covered in melted mozzarella and sauce. Behold, the mozzarella-stuffed chicken parm. It's like the "Juicy Lucy" of chicken. And if you don't know what a Juicy Lucy is, I'm sorry. Here's the recipe for the chicken parm.
Supercarb Loaded Sweet Potatoes
Sweet potatoes are a treat. They're easy to cook and are super delicious stuffed with just about anything. This recipe uses feta, roasted peppers, black beans, olive oil, and parsley, a much more involved meal than just butter or sour cream. Even though butter and/or sour cream on potatoes are a match made in heaven, sometimes you need a bit more. And these stuffed potatoes are a meal on their own. Recipe here.