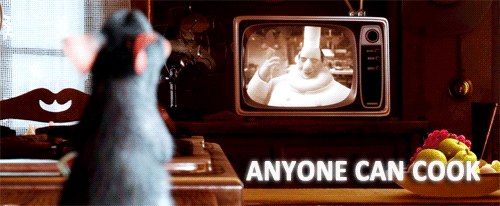 Cooking can seem like a chore for many, but for some it can seem like a breeze. I enjoy cooking and discovering new recipes to try each week. I love shopping for groceries and preparing meals, and it's a great hobby that is obviously extremely necessary and useful. But again, for those who feel like they can't/don't want to cook, eating out is the usual option.
During the week, cooking every night can sometimes be exhausting, especially after working all day. But there are easy and possible recipes that can be whipped up that are delicious and different. Don't settle for eating boxed mac and cheese or calling up the local Chinese restaurant. Since NYC is going to experience a cold blast this week, comfort food is necessary. Here are five recipes to consider for the upcoming week:
Creamy Baked Gnocchi with Ham and Peas
This dish covers your carb, protein, and greens in one easy dish. Peas and ham are classic with pasta, and the creaminess of the sauce is perfect for the dense gnocchi. This will definitely warm you on a winter's day. Recipe here.
Hazelnut Crusted Tilapia with Zucchini Ribbons
Zoodles were a big trend in 2017, so this side will make you super hip. Tilapia is often overlooked, but this recipe will make you appreciate the white fish even more. With a crispy, nutty outside, this dish is perfect for any time of year. Recipe here.
Herb Roasted Veggie Salad
YUM YUM YUMMMM veggies are so important and damn good. And idk if it's just me or not, but I absolutely love one-pan dinner. This entire bake comes together at once and the roasted veggies are so perfect and crunchy. Recipe here.
Veal Chops au Poivre with Gorgonzola Roasted Potatoes
Let's kick it up a notch. Plan a dinner for one night this week and invite a few people to enjoy this amazing dish with you. It would be selfish to keep to yourself. It's meant to share. Seriously. Plus, you'll look super fancy. Recipe here.
Crispy Honey Sesame Chicken
This is so much better than take-out. I mean, anything home cooked is usually better, but this is like, an escalated version of take-out. The sweet honey sauce on the crispy chicken is the perfect combo, and the sesame seeds really create such a different flavor. Recipe here.