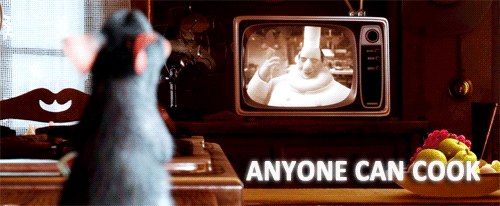 Cooking can seem like a chore for many, but for some it can seem like a breeze. I enjoy cooking and discovering new recipes to try each week. I love shopping for groceries and preparing meals, and it's a great hobby that is obviously extremely necessary and useful. But again, for those who feel like they can't/don't want to cook, eating out is the usual option.
During the week, cooking every night can sometimes be exhausting, especially after working all day. But there are easy and possible recipes that can be whipped up that are delicious and different. Don't settle for eating boxed mac and cheese or calling up the local Chinese restaurant. Here are five recipes to consider for the upcoming week:
Baked Cheesy Mushroom and Pea Risotto
This dish involves half the work of actual risotto, and you can thank your hefty dutch oven for that. It bakes the risotto perfectly, and the results are creamy. The peas really complement the mushrooms, so your tastebuds will thank you for this. Recipe here.
Black-Bean Turkey Chili
A "healthier" take on chili, ground turkey is a good substitute for beef. This leaner meat makes up for all the cheese and sour cream you'll be adding, am I right? It's the perfect weeknight dish when the weather is too bitter to bear and you just want to cozy up and watch the Olympics. Recipe here.
Sesame Teriyaki Shrimp
Better than take-out! Sesame seeds are such a simple but crucial ingredient to recipes, because they actually add such nice flavor that works perfectly with teriyaki sauce. Pro tip: toast the sesame seeds a bit before adding to the dish. You're welcome.Recipe here.
Eggplant Lasagna
I love, love, love making this dish. It's like an elevated version of eggplant parmesan and works great with lasagna. You have to love ricotta cheese for this dish, but that really shouldn't be an issue. This is perfect with a crunchy loaf of bread after a tiring weekday. Recipe here.
Spicy Coconut Salmon
Salmon is BAE. It's so easy to cook, and can be whipped up into any dish pretty quickly. This spicy coconut sauce complements the meaty fish so well, and you could even turn it into a condiment for salmon burgers. So versatile. Recipe here.