Today, 71 years ago, a dusty ass demon was born, he infiltrated American pop culture via TV. Donald is the oldest serving president, he's also racist, xenophobic, misogynistic, does not support the LGBTQIA community, and he's destroying America, just to name a few of the traits of America's chosen leader.
Interestingly enough Donald has a fragile ego and loves to tweet because he's a 13-year-old oompa loompa, so in honor of the demon's birthday I've decided to gift him a collection of ugly ass pictures of himself. Enjoy.
What if Donald Trump makes it illegal to tweet unflattering pictures of him, wow I don't know how I would cope pic.twitter.com/n1wMiRwOya

— The real Jon Brodkin (@jbrodkin) November 29, 2016
I hear Donald Trump really hates this photo. So make sure not to retweet it. Ever. pic.twitter.com/6dUnchk8tC

— Charles Johnson (@Green_Footballs) November 25, 2016
Do NOT retweet unflattering pictures of my double chin. Do NOT ever use the hashtag #TrumpleChin. Thank you. pic.twitter.com/m5XytdZMCM

— Donald J. Drumpf (@RealDonalDrumpf) November 25, 2016
Apparently Donald Trump is very upset @NBC used an unflattering photo of him.
Anyway, here's him and a pelican.
Please don't RT. pic.twitter.com/6IAaSYKpzc

— Steve Marmel (@Marmel) November 27, 2016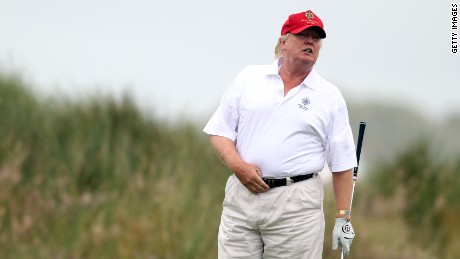 Happy Birthday ugly!