The Empire State Building will Turn "Emoji Yellow" in Honor of World Emoji Day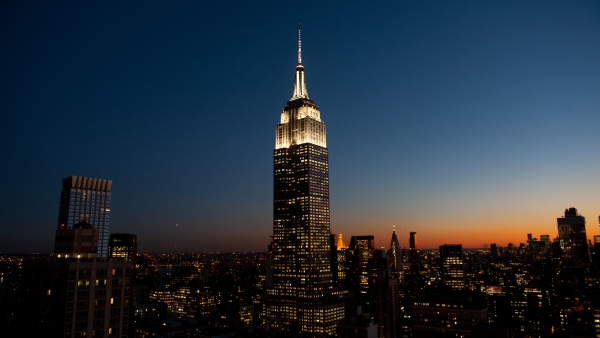 The Empire State Building may be one of the most annoying tourist traps to walk near (next to Times Square, of course), but the building is at least nice to look at. Thus is especially when the city decides to light up the building in a specific color to celebrate a specific event, like when it was purple to celebrate International Women's Day.
But, this might be the silliest reason yet.
To celebrate World Emoji Day (which is a thing, apparently), the Empire State Building will light up in "Emoji Yellow."
🙌 NEW YORK: the @EmpireStateBldg will be lit "emoji yellow" in honour of #WorldEmojiDay on Monday July 17, 2017 🗽 🌆 😍 pic.twitter.com/jAmK05U4lk

— World Emoji Day (@WorldEmojiDay) July 15, 2017
I didn't even know that was a color…
Plus, emojis are quite colorful, and not just yellow. Why don't they just project various emojis onto the building? If they can do it for endangered species, surely the dancing woman emoji can make her debut in the big city!
If you're in NYC, make sure to take a snapshot of the building tonight. Just don't block other people's paths to do it.
[Via Mashable]