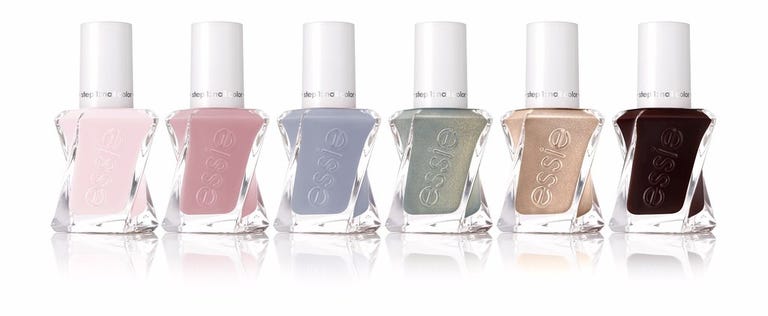 Essie is the apex of beautiful nail polish colors. This time, their latest line is inspired by royalty and romance. All of the colors have hints of gold glitter and metallic gleams.
There are six new colors to the line: Matter of Fiction, a classic ballet slipper pink; Princess Charming, a dusty rose; Once Upon a Time, soft blue with tones of slate; Spellbound, a moss green with gold glitter accent; Daring Damsel, a champagne with gold; and Good Knight, a dark mahogany.
The timing of these royal and magical colors could not have been better. According to Pop Sugar, Essie's global lead educator, Rita Remark said, "With another royal wedding around the corner, the timing [of this new collection] couldn't be more charmed!" Apparently, Remark's favorite colors are Princess Charming and Good Knight.
Each bottle is selling for $11.
[via Cosmopolitan]