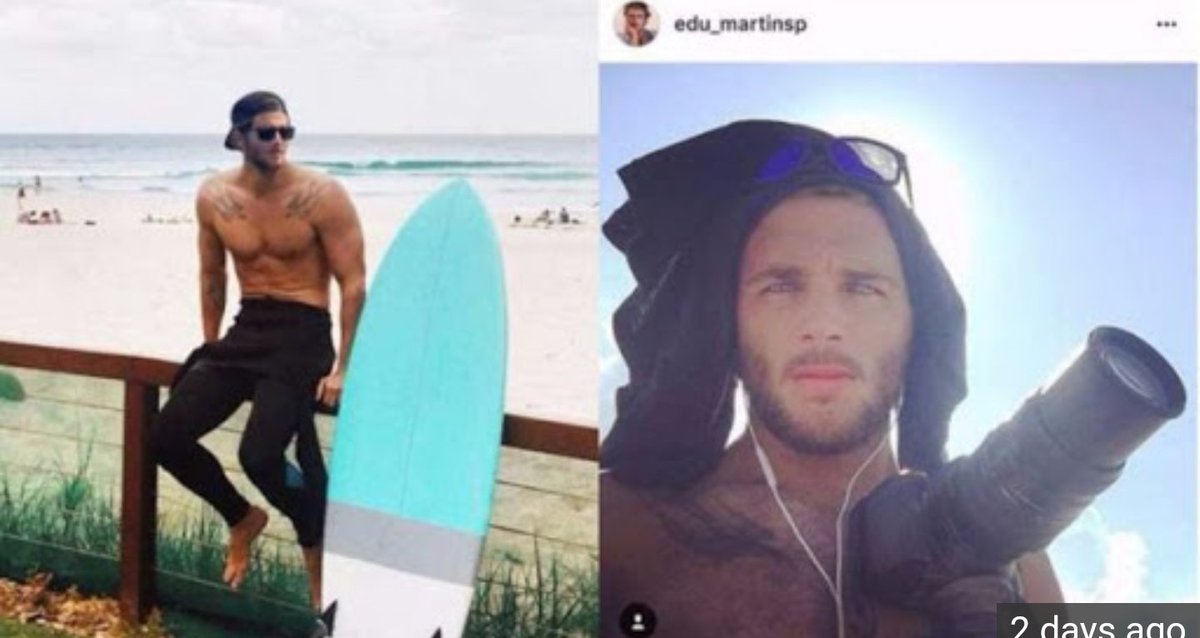 When the story of a hunky Brazilian surfer/photographer went viral, people ate it up. The plot goes: Eduardo Martins battled leukemia and then went on to become a war photographer. Weird life decision, not really sure I buy it. But, whatever, many people believed it.
As we know, all good things must come to an end. The actual man seen in the photos made a public statement on the false story that went viral.
Just got a statement from Daniel C. Britt, the real photographer behind some of the pictures that 'Eduardo Martins' stole and modified. pic.twitter.com/RTyhdf9PNc

— Gianluca Mezzofiore (@GianlucaMezzo) September 5, 2017
Now, everyone is freaking out at the bizarre but fascinating plot twist to the story. Truly weird indeed.
[via Twitter Moments]