Fifty Shades of Pay: The Trilogy Becomes Latest Franchise to Earn $1 Billion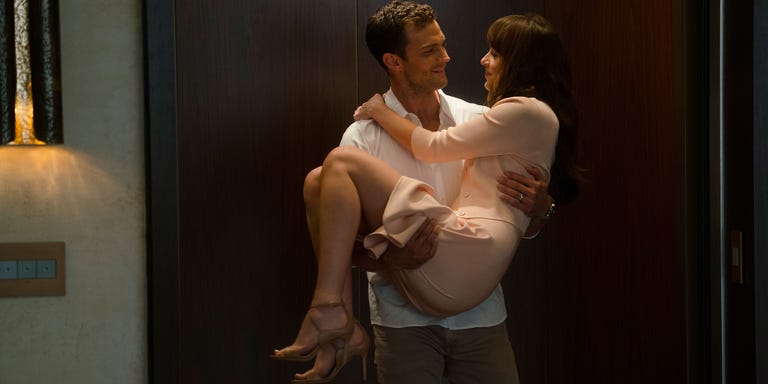 The brilliantly bad Fifty Shades trilogy may not have wowed critics, but it certainly won over the box office. The book-to-movie franchise has officially made $1 billion in worldwide earnings, so while it's not exactly Harry Potter, the films have certainly done quite well.
50 Shades Freed had the lowest-grossing opening weekend in the United States out of all three films, bringing in $38.6 million. Internationally, the film (which kind of feels like a generous term) earned $98.1 million opening weekend.
The trilogy has official broken the $1 billion mark and counting. No doubt there will be a sad spike in sales on Valentine's Day. As far as a continuation of the successful series, Mr. Grey himself, Jamie Dornan, has denied these rumors. Which makes sense, because there are only three books in the series? At least there was no stretching one book into two movies for these books, which are kind of light on plot to begin with.
Congrats where it's due: the franchise convinced us all to pay to watch Twilight fanfiction.
[via Cosmopolitan]