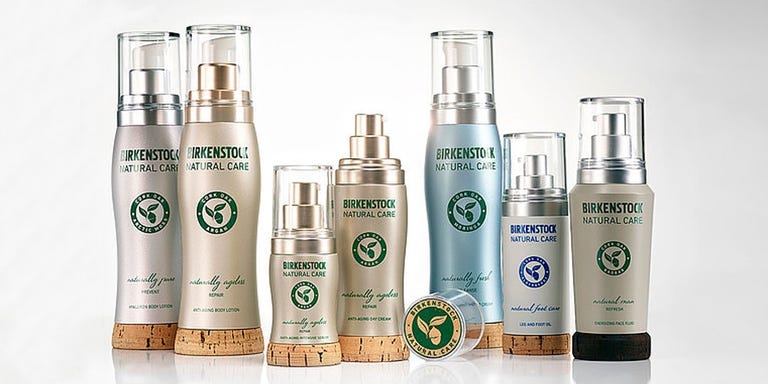 Looks like the famed shoemakers behind your favorite cork sandles have ventured into the skincare business. That's right — Germany company, Birkenstock, is expanding its empirewith the release of 28 new skin-care products.
If you're wondering how you make the leap from shoes to skincare, there's one important ingredient all of the products share: cork. "Specifically suberin, a cork oak extract with a proven lifting effect that is combined with other natural ingredients like arctic moss, argan oil, and elderberry to better penetrate and treat skin," explains Cosmopolitan.com.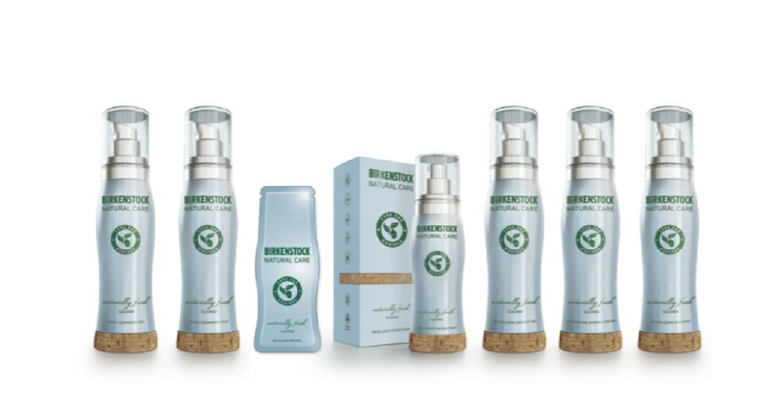 The company has divided the line into four different categories: Naturally Fresh for cleansing, Naturally Pure for moisturizing, Naturally Ageless for rejuvinating, and (fittingly) Natural Foot for repairing. Birkenstock is also offering a Natural Man line, which offers three products and focuses on energizing skin by preventing signs of fatigue and early skin aging.
All of the products, which range from shampoos to enzyme peels, are free of paraffins, parabens, silicone, and synthetic scents. They're also certified by BDIH Cosmos Natural and include vegan options.
The Birkenstock Cosmetic skincare line will start at a mere $17 (the most expensive item costing $74) and is set to release in October.
[via Cosmopolitan]