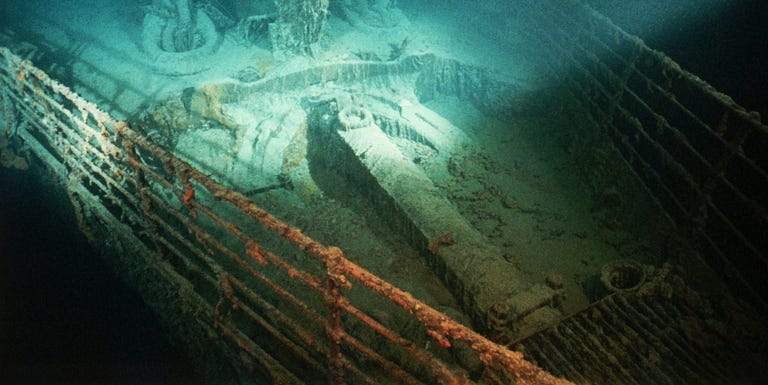 If you've always dreamed of seeing the Titanic, even in its wreckage—that dream can now be made into reality. Although, it will cost you a pretty penny.
Starting in 2018 London-based travel company, Blue Marble Private, is officially launching eight-day trips which will take travelers down 13,000 feet to see the wreckage of the iconic ship.
The company will take nine clients at a time on the journey, which will begin in Newfoundland, Canada and include a helicopter or seaplane ride from Newfoundland to a yacht docked somewhere above the wreck, according to The Daily Telegraph. From there, if weather allows, you'll get onto a submarine which will begin the trip down into the ocean.
"Reaching depths of [13,000 feet] in a specially designed titanium and carbon fibre submersible, guided by a crew of experts, you will glide over the ship's deck and famous grand staircase capturing a view that very few have seen, or ever will," the company advertises.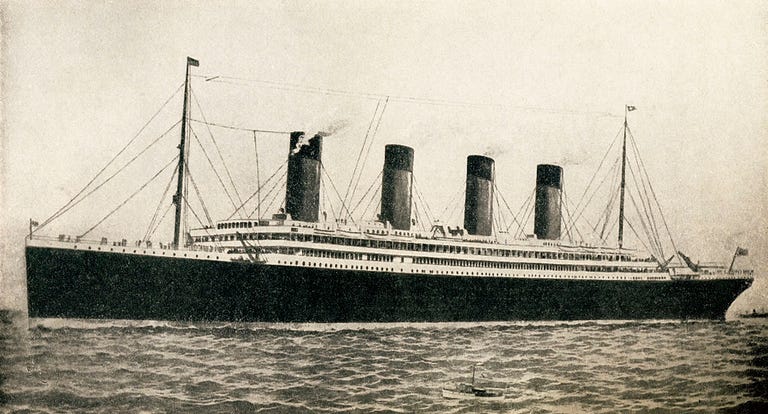 Dives will take place throughout the day and night and guests will participate by using the undersea navigation system and helping with underwater communication, according to The Telegraph. After the dive, there will be lectures, discussions and mission updates.
This will be the first time since 2005 that it will be possible for the public to dive the site.
But you'll have to be willing to pay $105,129, which, as the paper points out, is the equivalent to the $4,350 a first-class passenger would have paid to go on the Titanic's 1912 maiden voyage.
Worth it?!
[via Cosmopolitan]