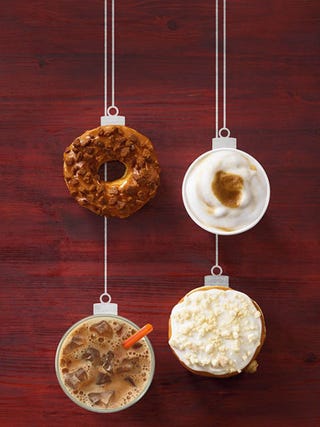 The holiday season is in full speed right now and so many companies are hopping on board. Starbucks released their holiday cups as well as some new themed drinks, and now Dunkin' Donuts has gotten into the holiday season as well.
Dunkin' is no stranger to releasing themed items for the holidays. This past Halloween, Dunkin' had a "spooky" take on their original donuts and even turned a chocolate bar into hot chocolate. So for the Christmas season, Dunkin' has created donuts that are just like eating Christmas cookies.
The Snowflake Sprinkle donuts is making a comeback this year and it will be joined by two more holiday themed donuts. The Frosted Sugar Cookie Donut is a different take on the traditional Christmas cookie. This one is special because it has a cookie dough flavored filling, and it's white frosting is sprinkled with crumbled sugar cookies.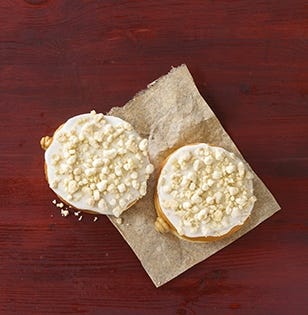 The second new addition is the Gingerbread Cookie Donut. This donut is frosted in caramel and covered with pieces of gingerbread cookies.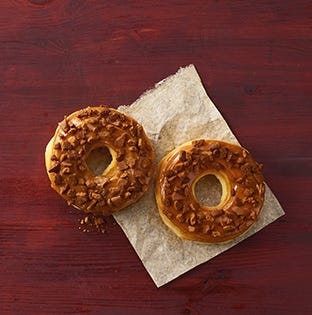 Dunkin' is not stopping there in terms of holiday goodies. Two holiday coffee flavors are getting added to the menu once again: Peppermint Mocha and Brown Sugar Cinnamon. These drinks can be purchased, hot, iced, as a latte, a macchiato, and even in frozen coffee form. The possibilities seem endless.
The new items will be available in all participating Dunkin' locations by November 20 and will last throughout the whole holiday season.
'Tis the season!
[via Cosmopolitan]