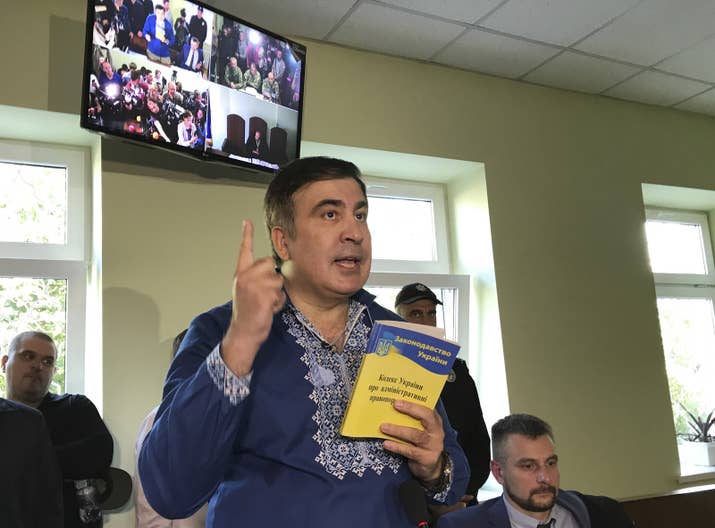 The former president of Georgia has the kind of friends that we all need in the likes of his supporters.
Prior to retiring to of all places, Williamsburg (Brooklyn), Mikheil Saakashvili was the former President of Georgia where he was known for a number of things including getting his country into war with Russia and chewing on his tie. He was invited to be a regional governor by Ukrainian President Petro Poroshenko, who also has had his issues with Russia.
After war with the Kremlin, Ukraine face multiple other issues including political corruption and a failing economy. Saakashvili had to resign after a brief period of time after clashes with the cabinet and a few other mishaps, and was stripped of his Ukrainian citizenship.
Being stripped of his citizenship however, didn't prevent him from his efforts of rallying support regarding the political crisis the country is facing.
On Tuesday, supporters rallied around Saakashvili's apartment while police attempted to conduct a raid and though they put up a valiant effort, Saakashvili was taken into custody for just a brief moment. Saakashvili eventually escaped through the roof of the building. Police then managed to remove him from the roof and into a police van waiting in the streets.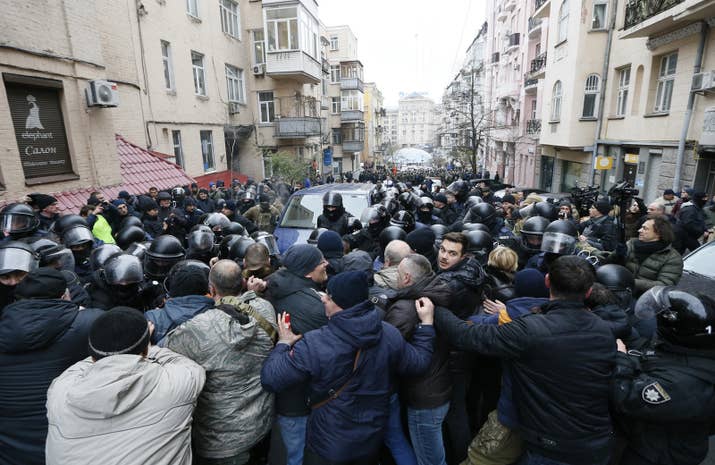 Crazy drone video of @SaakashviliM supporters yanking him out of van detention today pic.twitter.com/V2yEkMskZV

— Glenn Kates (@gkates) December 5, 2017
His supporters weren't having it and prevented the van from going any further, pelting the vehicle with bricks and stones. Somehow, Saakashvili was able to escape again, out into a sea of supporters, and even led them on a march to Ukraine's parliament building.
While Saakashvili is a free man for the moment, Ukraine's prosecutor-general Yuriy Lutsenko, has given him less than 24 hours to turn himself in.
[via BuzzFeed]