George Clooney Tells Trump to Leave Meryl Streep Alone and "Go Run the Country"
LEAVE MERYL ALONE!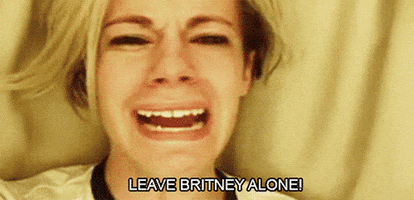 During Sunday night's Golden Globes ceremony Meryl Streep was awarded the Cecil B. DeMille Award for her incredible work as an actress. During the powerful speech, Streep touched on what's important in Hollywood, how foreigners shaped Hollywood, and the press. The beautiful speech lead up to Streep taking shots at our President-elect, Donald Trump.
Then Trump tweeted this bullshit:
Meryl Streep, one of the most over-rated actresses in Hollywood, doesn't know me but attacked last night at the Golden Globes. She is a…..

— Donald J. Trump (@realDonaldTrump) January 9, 2017
Then we later find out, in 2015 he loved Meryl Streep. WEIRDO.
Though George Clooney wasn't at the Globes, he still had thoughts.
Clooney spoke to Us Weekly on Monday at a London event for The White Helmets, a 40-minute Netflix documentary about Syrian civil-defense rescue workers who run into the rubble in the aftermath of air strikes to search for injured victims.
In reference to Trump and Meryl, he said:

I believe he said she's overrated? Well, I've always said that about Meryl. She's one of, if not the most, overrated actress of all time. She and I worked together and played husband and wife in Fantastic Mr. Fox. Even as a female fox, she was overrated. I believe that. But seriously, aren't you supposed to be running the country?
Clooney for the win.
[via Us Weekly]