George Lucas is Building an Insane $1Billion Museum in LA
George Lucas is all about building an insanely huge museum for the masses. After attempting to find a home for the museum in Chicago last year and getting denied, Lucas has found a new home for a museum that will be filled with his prized possessions in Los Angeles.
The museum is dubbed the Lucas Museum of Narrative Art and the rendering places it at Los Angeles's Exposition Park.
The futuristic design was created by Chinese architect Ma Yansong, and honestly, it looks amazing.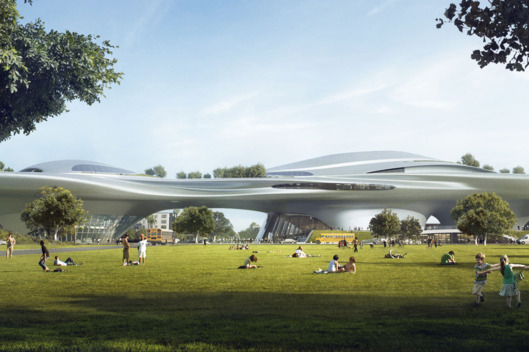 The museum's collection will reportedly include items from Lucas's personal collection including movie memorabilia, photographs, and paintings.
Can't wait.
[va THR]