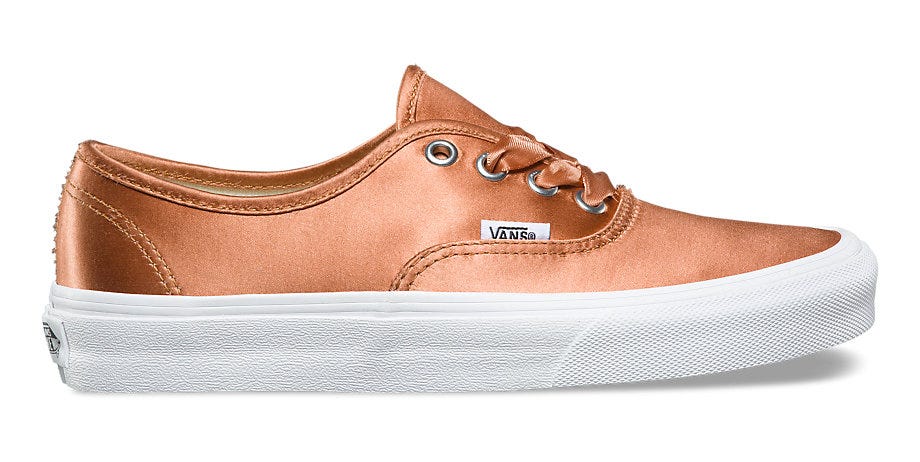 Sneakerheads, listen up. Maybe you weren't quite bold enough to rock Lebron's line of rose gold kicks. That's okay. Vans is here for those of us who aren't athletic enough for the basketball star's designs. If comfort is still your #1 priority, rejoice: Vans has a new line of metallic sneakers with satin laces. I mean, these sneakers are basically formal wear. Put down the dingy black low tops and step up your game with these fancy kicks.
The new shoes feature every Millennial's favorite hue: rose gold. The release is part of Vans new Satin Lux line, which is basically an updated, cheaper version of the brand's summer collab with Open Ceremony. A win-win!
The shoes come in low top and "old skool" style, which are the classic striped sneaks. The line comes in four colors: a coppery pink metallic, metallic blush, dark grey metallic, and a bright silver color. See for yourself below.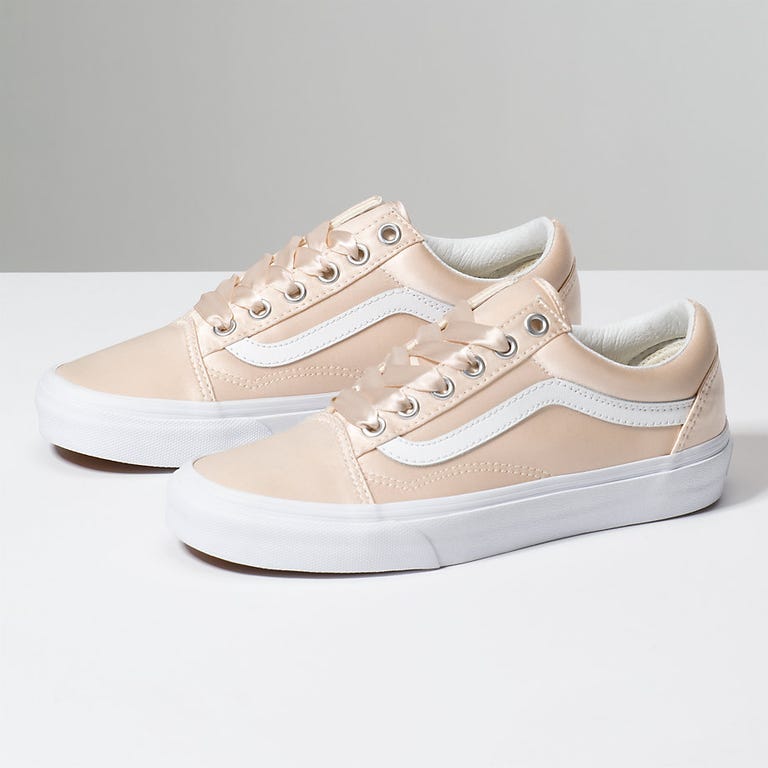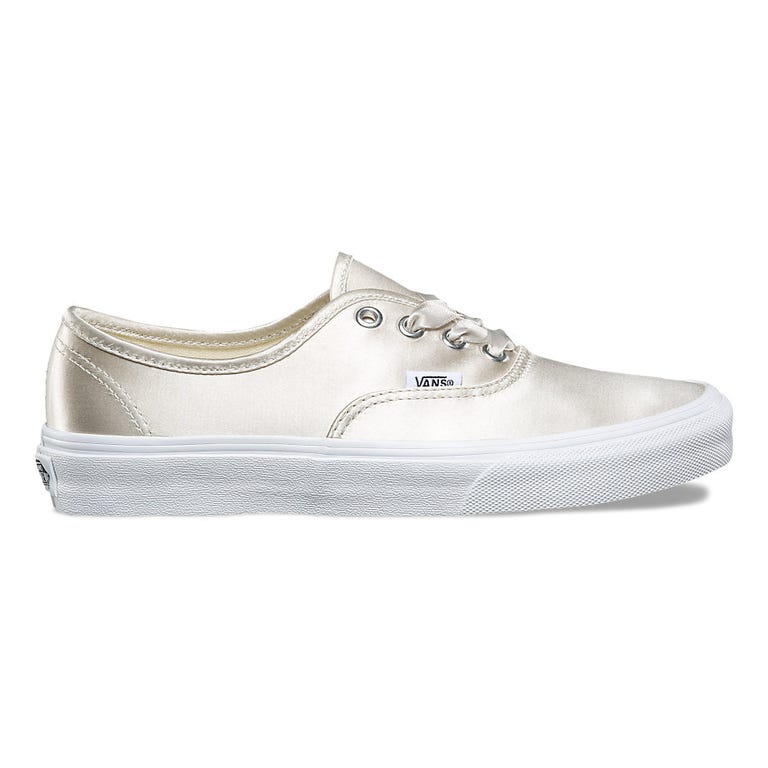 The line is available online or in select Vans stores. Low tops retail for $65 while the "old skool" counterparts sell for $70. Spice up your chill days with these metallic gems, but don't be surprised when your friends copy you.
[via Cosmopolitan]