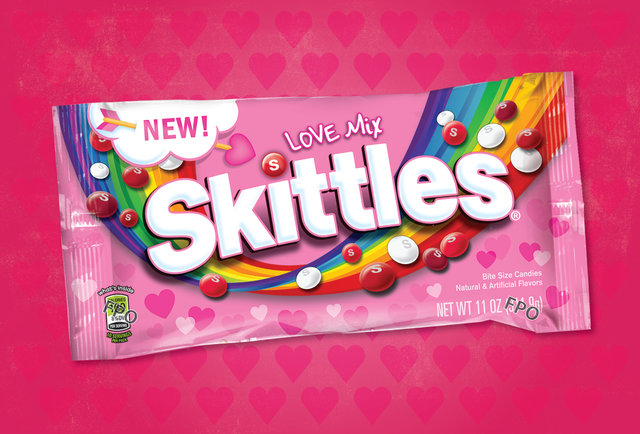 We love eating candy for the holidays, and Valentine's Day is no different. But is it really a holiday? Whatever.
On Valentine's Day, candy limits do not exist. You can eat a whole box of chocolate and it'd be okay, because it's Valentine's Day. In fact, you probably have eaten an entire carton of candy, and Skittles is trying to mix it up this year with a release of new flavors.
Appropriately named the "Love Mix", new flavors include watermelon, white grape, strawberry, cherry, and yumberry. What's a yumberry? I don't know, but you can eat it as a skittle.
The new flavors are part of a line-up from Target's Valentine's Day candies. Other candies in the lineup include Dove Milk Chocolate & Caramel Love Notes, Ghirardelli Valentine's White Chocolate Crème Brulee, Godiva Cake and Cookie Inspired Chocolates, Hershey's Cupcake Kisses, Lindt Lindor Red Velvet White Chocolate Truffles, and Reese's Peanut Butter Love Bugs.
[via Thrillist]