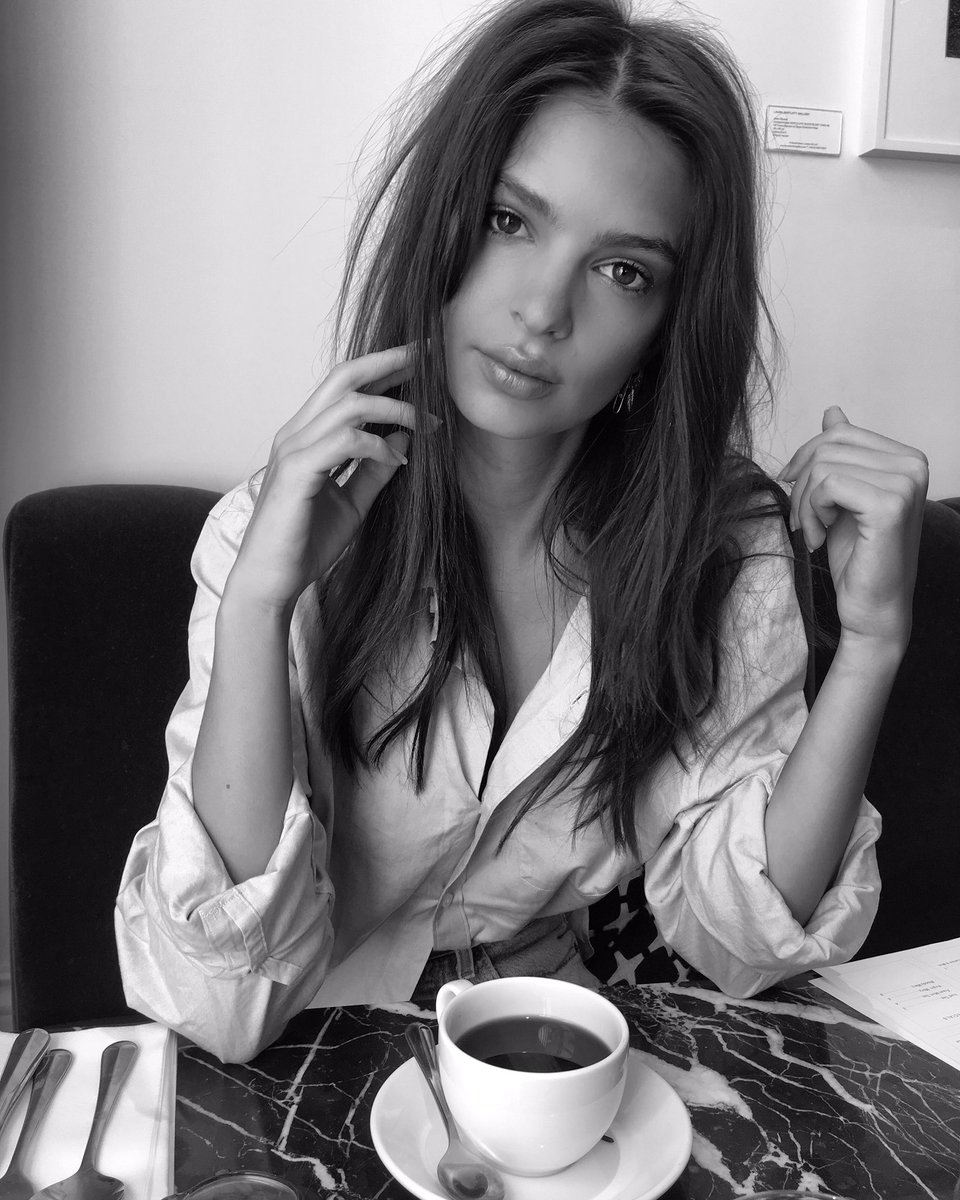 Piers Morgan talks a lot. Like, a lot. His mouth is constantly getting him into trouble, kind of like Trump. Sexist rhetoric is the norm for Morgan, and he doesn't hide his misogyny.
Most recently, Morgan decided it was necessary for him to comment on a photo shoot that Emily Ratajkowski had for Love Magazine.
This is Emily Ratajkowski 'promoting feminism'.
Somewhere, Emmeline Pankhurst just vomited. pic.twitter.com/fO7ovctsVb

— Piers Morgan (@piersmorgan) December 5, 2017
.@PiersMorgan blasts model Emily Ratajkowski as a 'global bimbo' and tells her to 'get a proper job' https://t.co/lHStzNFzV6

— The Sun (@TheSun) December 6, 2017
I don't know why Morgan speaks, to be fully honest, but here we are. Ratajkowski answered back and literally owned Morgan and sexists everywhere:
Lol never said my love video was a feminist statement. But now it's worth saying that telling women what to do with their bodies & sexuality is actually just classic sexism. I️ can have opinions about feminism & also do sexy photo shoots k thanks

— Emily Ratajkowski (@emrata) December 7, 2017
— Emily Ratajkowski (@emrata) December 7, 2017
Women stood up for Ratajkowski:
The fact that Piers Morgan thinks he's entitled to say what is right for a woman to do and what isn't, when it is HER choice, is exactly why we need feminism #GMB

— Not What Women Want (@NotWhatWeWant) December 6, 2017
It seems Piers has a strange personal vendetta against women who feel liberated by taking their clothes off. I get the impression that he feels threatened by powerful women. Why Emily Ratajkowski wishes to writhe around in spaghetti is no one's business except her own. https://t.co/g7DzixY3Md

— Emily. (@EmilyBashforth) December 6, 2017
I'm with this. I'm specially disappointed with the if she dress skimpy she asked for it rhetoric https://t.co/HArfz83rIZ

— 🌈Rainbow-Dash (@Queerdashitup) December 7, 2017
https://twitter.com/isabellekent_/status/938610288420638720
Off with his head!