While the east coast of the United States is being barraged with snow, winds, and horrible temperatures, Kate Middleton is walking around being better than us as usual. The Duchess of Cambridge wore a bright, springtime-y green coat and coordinating dress to a Royal Foundation symposium on childhood mental health this Wednesday.
I can't even remember what the sun feels like anymore. The dress-and-coat duo is by one of the Duchess' favorite designers, Jenny Packham. She paired the airy outfit with some green amethyst earrings and a pair of pointy nude pumps, despite being eight months pregnant.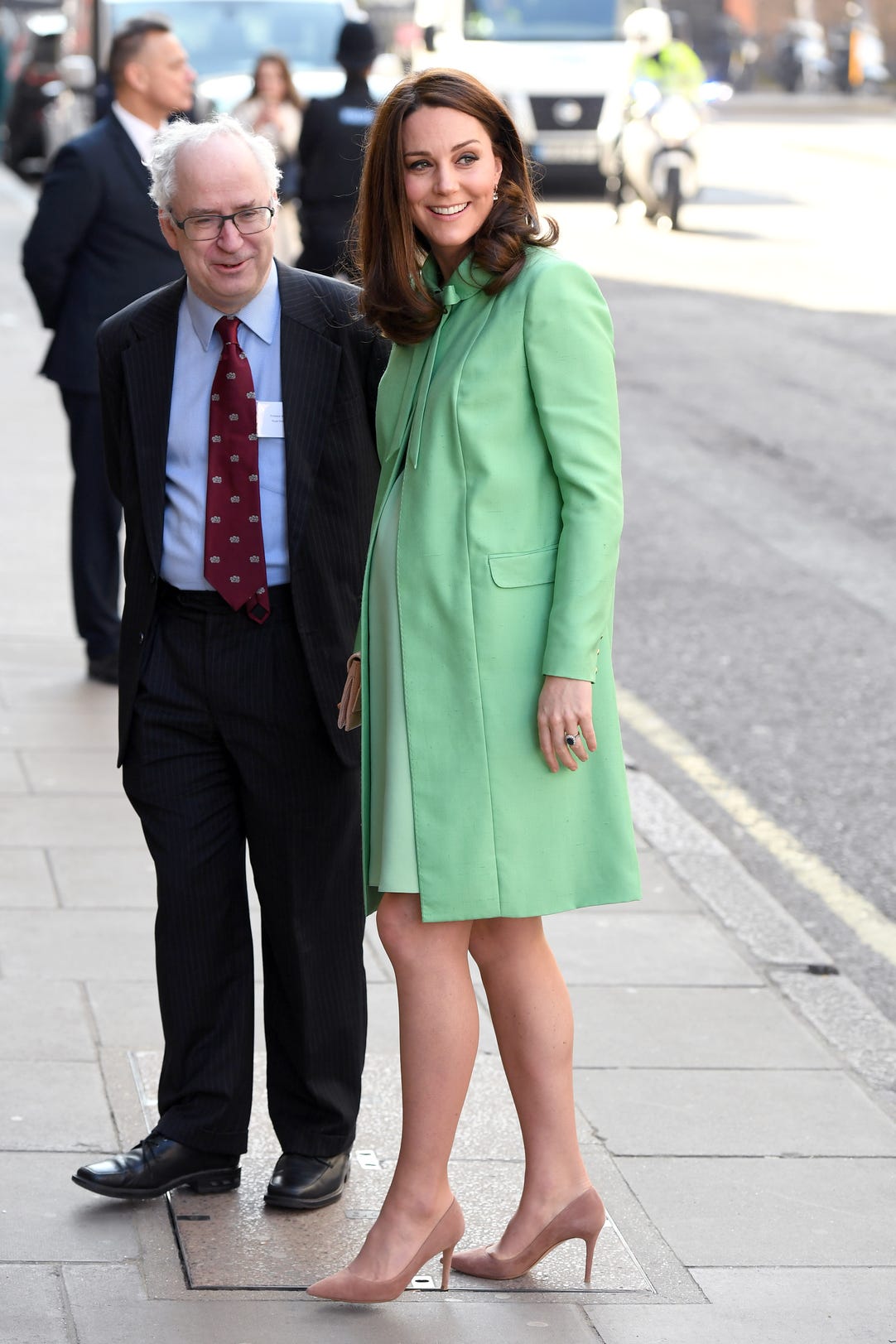 Will we ever be cured of our Seasonal Affective Disorder?
[via Cosmopolitan]