The 'Harry Potter' Cast Has a WhatsApp Group Chat You Wish You Were In
Ever wonder if Daniel Radcliffe and Tom Felton text each other Harry Potter Gifs?? Well chances are they do, and you'll never get to see what they are.
Emma Watson revealed in an interview with Entertainment Tonight that she has a group chat for everyone in the main cast of the Harry Potter films, leaving Harry Potter nerds worldwide wondering what they chat about.
emma watson saying the harry potter cast has a group chat cAN YOU HEAR ME CRYING pic.twitter.com/VFC14NWJUw

— cast of harry potter (@castofhp) March 6, 2017
Not only is that adorable, but she also refers to rounding up member of the cast like "catching pokemon." I want to be caught in a Pokeball with Matthew Lewis, aka grown up sexy Neville. Obviously, the world weeps at knowing that we will never know what emoji's they use.
@DevonMMurray @TomFelton @Mattdavelewis INVITE US TO THIS WHATSAPP GROUP! ❤

— Roxane (-89 & -100) (@_Alienoide) March 6, 2017
plz can I join your group chat

— Phil's eyelash (@Preciousphill) March 7, 2017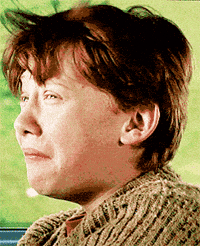 [Via Mashable]