Here's Why Michelle Williams Was Paid So Much Less than Mark Wahlberg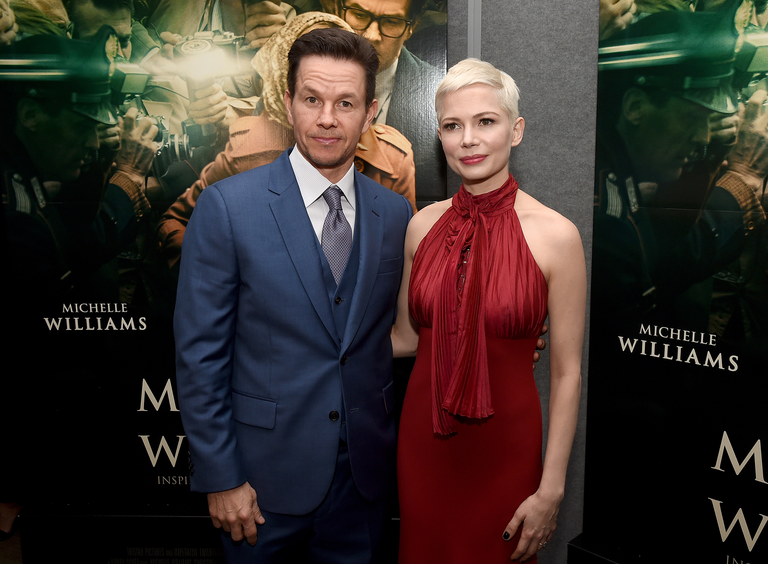 The conversation these past few weeks has been about the gender wage gap. Catt Sadler left E! News and Carrie Gracie left the BBC.
So when news broke that Michelle Williams was paid 1,500 times less than Mark Wahlberg for the reshoot of All the Money in the World, celebrities were super pissed.
Michelle Williams was paid 1% of what her male co-star made on her latest film. This is totally unacceptable. https://t.co/xE5ZNqjcrA

— Amber Tamblyn (@ambertamblyn) January 10, 2018
Shameful indeed. And this is a movie about how greedy and heartless men can be! https://t.co/aRTi2tqWGG

— billy eichner (@billyeichner) January 10, 2018
However, a report from USA Today said the wage disparity occurred because Wahlberg's contract has the power to approve co-stars. "What he said was, 'I will not approve Christopher Plummer unless you pay me,'" said a source. According to another source, Wahlberg would not do any work with Plummer unless the pay demands were met.
Today, The Wrap said there was a pay difference because of contracts. Williams' contract included reshoots but Wahlberg's did not. However, a source from USA Today contradicted that and said both contracts included reshoots.
Someone sounds a bit greedy and wants ALL THE MONEY.
[via Cosmopolitan]