Check Out This Stuff From Captain America: Civil War
Captain America: Civil War looks like it's going to be a straight up awesome movie. Not only do I think that, the rest of the world thinks it too. Check out these international posters from Russia! They do a good job of showing both team Cappie and team Iron Man going head to head.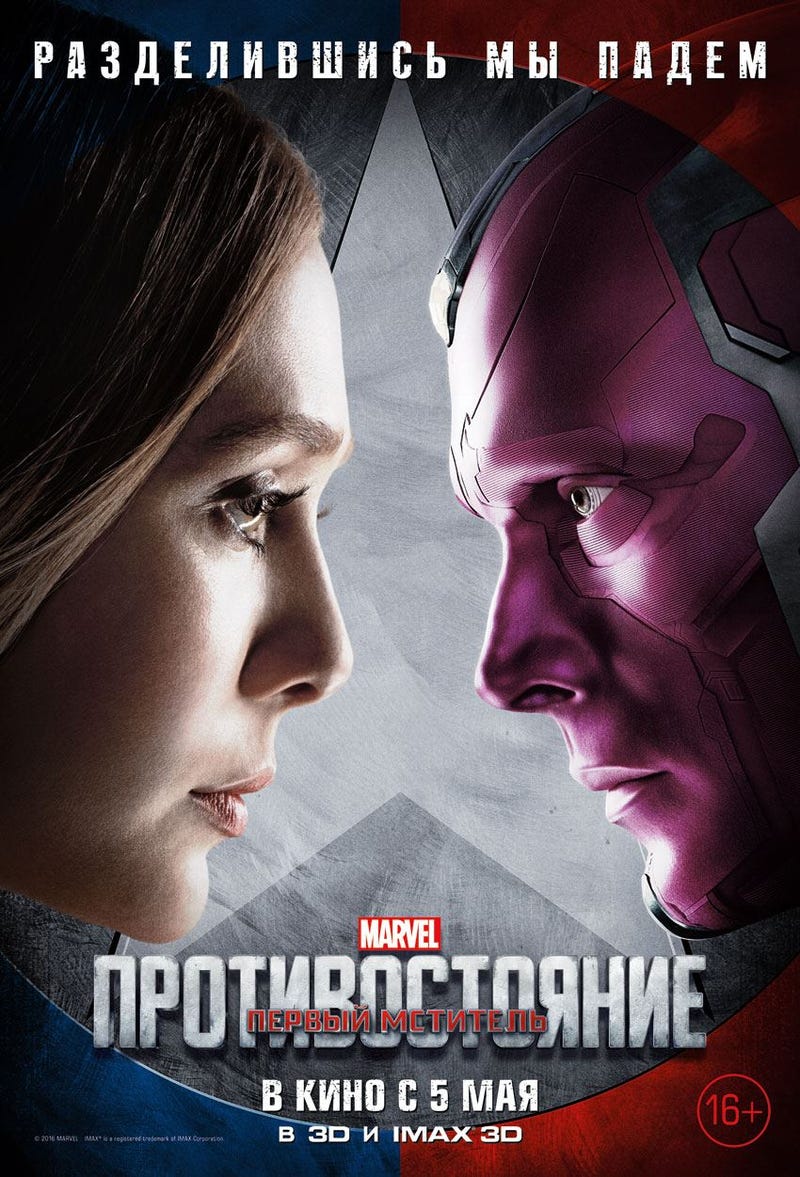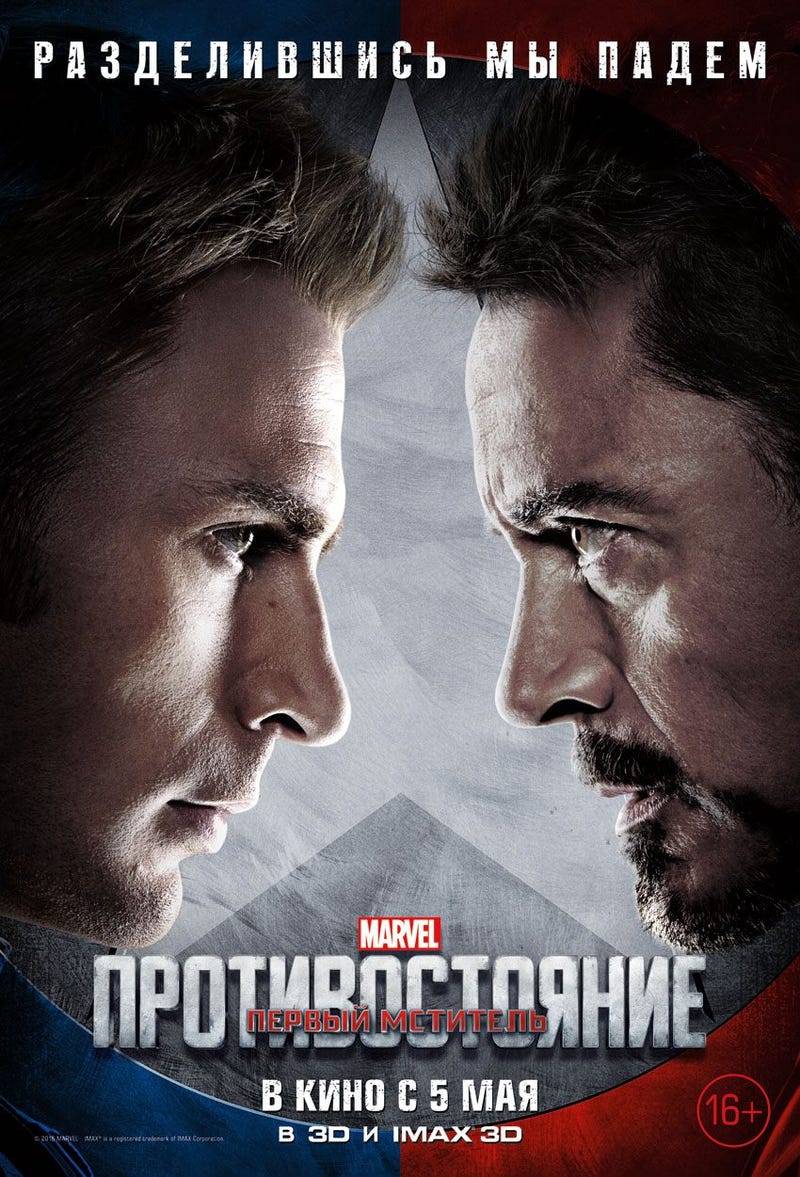 [via Comic Book Resources]
Also, we've got some cool new TV spots!
And let's not forget the new footage from the Audi promo!
This is gonna be a great movie, guys.