In Memoriam: 'Game of Thrones' Season Six
We've lost a lot of amazing characters on Game of Thrones this season. We got a lot of things we wanted, but we got them in the worst way possible, mostly in the form of a Targaryen fleet sized pile of dead characters. Here's a comprehensive list of everyone that died on this season of Game of Thrones.
"This is irregular." EVERYTHING AND EVERYONE IS IRREGULAR HERE. #gameofthrones

— Christine Rivas (@thelvishkilljoy) June 27, 2016
(Spoilers for this whole season, obviously.)
Ramsay Snow
Say what you will about Ramsay: the man had a fanbase. While nobody liked Donald Trump impersonator Joffrey Baratheon, Ramsay Snow has himself a fanbase. There are memes everywhere going around where Ramsay's loss isn't just acknowledged, it's mourned like the loss of a Game of Thrones hero. If he didn't love flaying people and psychological torture, Ramsay would probably be a cool guy to have a beer with. On top of that, Iwan Rheon is super easy on the eyes. For Iwan Rheon's presence alone, I'm genuinely sad to see Ramsay go even though I hate the character.
Reek
Theon's identity under Ramsay Snow will probably always be a part of him in the sense that the trauma of his life under Ramsay has shaped who he is now, but this was the first season in a really long time where Theon Greyjoy was Theon Greyjoy again. He's not the same flippant guy he was, but he's more himself this season than any other season, meaning that as of now, Reek is dead. This is one death I'm really happy about, because I love Theon and he's suffered enough.
Walder Frey
I genuinely wasn't expecting Walder Frey to go down in quite that way. When I saw that he was in the season finale this year, I was expecting him to go down in a Red Wedding induced bloodbath. Technically, that actually did happen, but not quite in the way we expected. Honestly, I've been expecting him to die since he killed the Starks under his roof, and after the way he iced the original King in the North, he kind of deserved it.
This death actually raises a good question: how the hell did Arya get there so fast? The Westerosi Express? The Narrow Sea Ocean Liner? The Braavosi teleportation grid? On the same note: how did Varys get everywhere this episode? To be fair, he wasn't all over Westeros and didn't make it into the mainland, he just went to Dorne and went back to Daenerys, but still, that was fast, man.
Rickon Stark
I swear, in one season, we lost everyone on #TeamBranFlake except for Bran himself and Meera Reed. (I was honestly putting her in the same boat as Jon Snow in the sense that she was a Targaryen as well and Jon's twin, but this episode shows that that's not the case). Either way, Rickon was a baby when we were introduced to him, and now we've gotten to see him grow up. It would have been cool for him to assume the place of the King in the North after Jon and Sansa fought for it, but we don't get to do that because nobody sat Rickon down to watch Apocalypto. Zig-zag, Rickon. That's imperative.
Regardless, rest in peace, Rickon. You deserved a lot better, but I'm glad you weren't turned into Reek-on. That would have been so sad.
Myrcella Baratheon
Unlike many others in King's Landing, Myrcella was an actual decent human being. Not only was she a genuinely good person, she was more aware than either Joffrey or Tommen of the world she lived in, and she gave Jaime the chance to be a dad for approximately twelve seconds. Technically she died in season five, but I'm counting this one as a season six death since we didn't see the body until episode one of this season. For all we knew last winter, Bronn could have found himself another vial of antidote and Myrcella might have been fine. That makes her death a squarely sixth season one.
Trystane Martell
Say what you will about the star crossed lovers of Dorne, they really should not have gone out like that. Myrcella and Trystane deserved better than that. Rest in peace, little guy.
Doran Martell
We don't get to know Doran too well in the show, but what we do know about him is that he took the wiser, longer view, and it got him killed. We know that while he was actually a good guy and a decent ruler, the people didn't like him because he was trying to keep his country out of the crazy wars of Westeros, and that's pretty commendable. Right on, Doran.
Balon Greyjoy
Balon, you were kind of a jerk, but your brother is even worse. What is dead may never die.
Summer and Shaggydog
Out of every direwolf we've gotten to know over the years, we've probably seen the most personality out of these two. Lady and Nymeria weren't around quite long enough for us to see their personalities beyond what they emulated from Sansa and Arya, respectively. These wolves were special, and in many ways, more special, since Bran and Rickon are the only Stark kids in the show (which is an important distinction here) who've shown a spiritual connection to their wolves other than loyalty. (Remember when Rickon had the same dream Bran did about Ned getting iced with the sword called Ice? That counts.) These two are proof that all dogs do indeed go to heaven.
Hodor
I thought this one would be the most painful, but given "The Winds of Winter," it's really not for me personally. However, before the season finale reached out of my TV and punched me very hard in my emotions and feelings, "The Door" had done that with remarkable skill. Not only did we see Hodor go out heroically, we saw him go out in two different time periods, which completely changed the game in the canon of the show and the books at large. You go, Hodor.
Osha
This death made me kind of sad when it happened, but honestly, I'm just glad that her death didn't go the way of Theon Greyjoy's life. Ramsay actually showed a bit of mercy by not torturing her to death, and for that, I'm glad. I will miss you, Osha. I will miss you snarking at the Northern lords and being so great to the Stark kids. You were amazing.
My Lady Stoneheart theory
Sorry, guys. I really thought Lady Stoneheart was happening. Apparently not.
Cersei and Jaime's relationship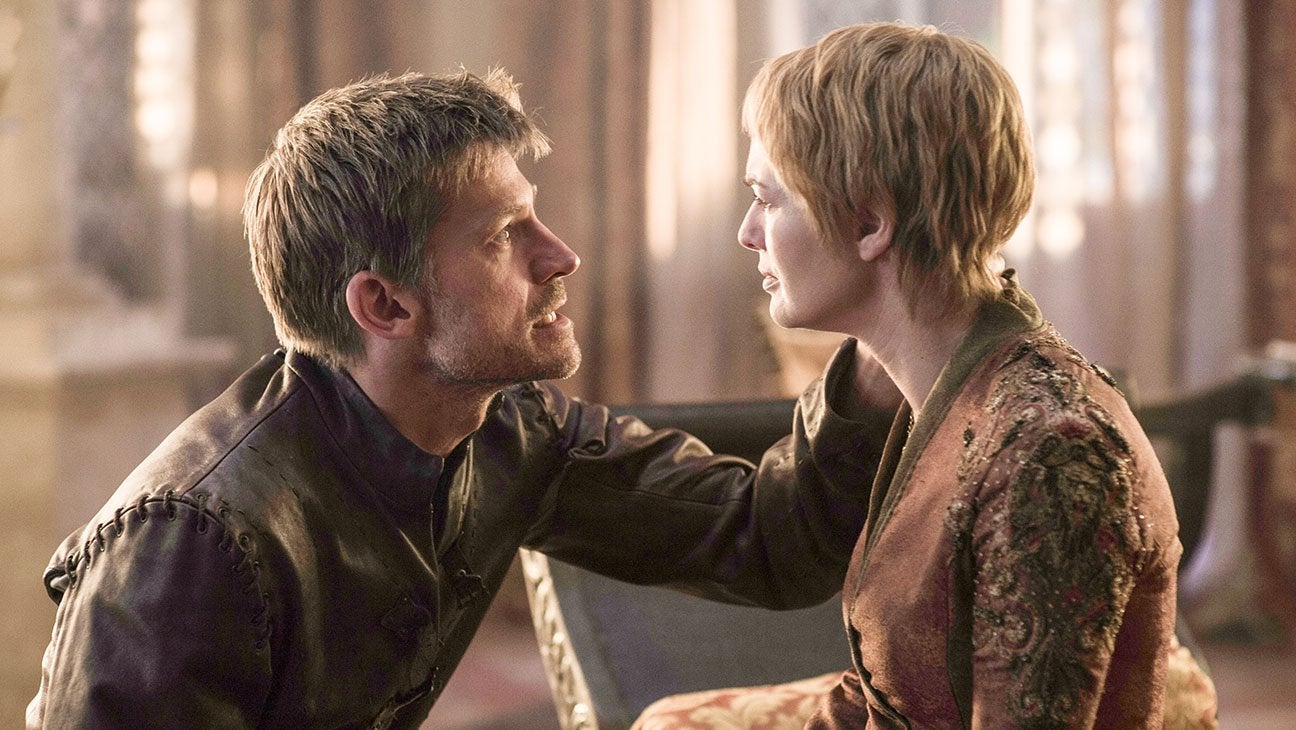 Honestly, I don't see Jaime being cool with his twin sitting the Iron Throne. As much as he loves her, he knows who she is, and he's not going to appreciate that Tommen had to die to put her there. He's also going to hate the fact that she used the weapon the Mad King wanted to use, either. Jaime killed Aerys for that wildfire obsession, too. I think their newfound union isn't going to last very long outside of this season. Sure, Cersei managed to find herself a cute, thematic tiara for the occasion, but after this episode, she's probably got troubled times with Jaime ahead. Also, that ring she's wearing is very strange looking.
I love how they fashioned a cute, evil tiara for Cersei. Jaime's so mad right now. #gameofthrones

— Christine Rivas (@thelvishkilljoy) June 27, 2016
On another note, can we talk about the bookends of their storyline this season? In both the beginning and end of this season, Jaime Lannister came home to King's Landing to a dead child and a sister in a very different position in life than when he left her. The writing game on this season is so strong!
Jaime presents Myrcella to Cersei in episode one. Cersei presents Tommen to Jaime in episode ten. Well done. D&D. #gameofthrones

— Christine Rivas (@thelvishkilljoy) June 27, 2016
Daenerys and Daario's relationship
Pour one out for the Second Son. I really, really wanted him to come to Westeros with her, because they clearly cared about each other. Their relationship was probably the most modern out of everyone's relationships thus far, and it makes sense for them to have a really amicable and modern breakup.
I know I've been waiting years for this, but them actually sailing there seems a bit hasty. #targaryenroyalcaribbean #gameofthrones

— Christine Rivas (@thelvishkilljoy) June 27, 2016
Honestly, after six years of waiting for Daenerys to show up at the shores of Westeros, I'm honestly really thinking she's jumping the gun here by leaving too soon. We don't even really know where she's going. Chances are she's going to touch down in Dorne because clearly they're incredibly sympathetic to the anti-Lannister cause, but I really wanted to see them sail out of Slaver's Bay, not already out in the Narrow Sea.
Kevan Lannister
Damn, Cersei's cold. I was expecting Kevan to go down because of the books (Varys is responsible for this death in the books, and I was honestly expecting him to leave Meereen to go and do that), and he did go down, just in the craziest way. We didn't know him all that well, but in-universe, Kevan kept things running smoothly and was a pretty good Hand in his own right. He was a great advisor to Tommen and never sacked the city. Good on you, buddy.
Lancel Lannister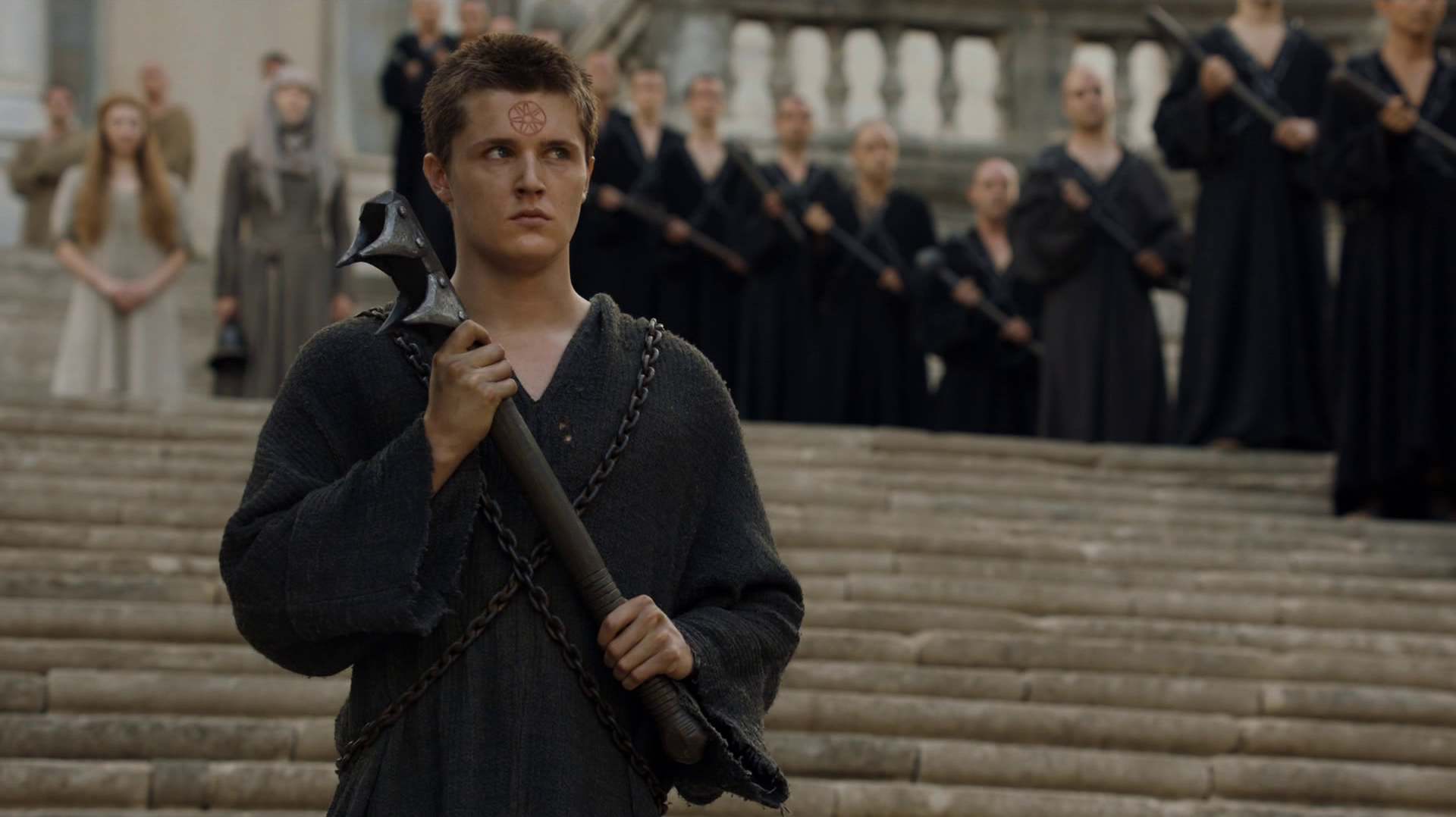 Lancel Lannister was a guy who clearly had a few traumas in his life and didn't know how to handle them. He's been a pawn since he got on the Westerosi chessboard, and he knew it. Even throughout everything that's happened over the last two seasons with the Faith Militant, he tried to be a hero in the end. Good on you as well, buddy.
Grand Maester Pycelle
I've never really liked this guy, but I was honestly expecting him to go out much like Aemon Targaryen of the Night's Watch did: of old age. He was kind of a creeper and did some very shady things, but he's no Walder Frey, and even though I don't particularly like him, he wasn't exactly a villain and Qyburn was doing the most to get him killed. Then again, Cersei was doing the most to get everyone she disliked killed, so there's that, too.
Holy crap that's not what Varys's little birds are for! I literally have chills. #gameofthrones

— Christine Rivas (@thelvishkilljoy) June 27, 2016
The High Sparrow
This death doesn't bother me so much. The High Sparrow wasn't a good guy, or a moral guy, no matter how much he pretended to be. He was kind of a asshole, pretending to be a revolutionary, and the only reason he's dead is because he underestimated certain people (coughCERSEIcough). Hope the seven hells are hot enough, buddy.
Loras Tyrell
I'm a staunch member of team House Tyrell, so any Tyrell loss really hurts me. Loras has been a fixture of this show since its inception, when he was Renly Baratheon's secret boyfriend convincing him that he would be an amazing king. The Loras of the TV show wasn't coming from the same place the book version was (the show wrote out two older Tyrell brothers, so in the books, Loras isn't the only chance for a Tyrell future), so it was that much more tragic when his family watched him confess and renounce his name and inheritance, effectively killing any hope of a future with Tyrells in it. It ended up very much not mattering in the long run, but even so, Loras's loss is a tragic one, especially since the Tyrell family had to watch their future get stolen for them right before they all got burninated.
Oh crap someone save Loras from himself right now. Poor Mace. #gameofthrones #justiceforlorastyrell

— Christine Rivas (@thelvishkilljoy) June 27, 2016
Mace Tyrell
We didn't get to know Mace Tyrell all that well, but it's sad to see him go. He wasn't necessarily a warrior or a good manipulator. He was a genuinely decent man in a city filled with sociopaths, and as we all know, decent people can be very hard to come by in King's Landing. That in itself makes him a rarity. He was just a dude who liked to sing and who loved his family, especially his children, who just so happened to be the lord of Highgarden. He was kind of a treasure, and it's very sad to see him go.
Margaery Tyrell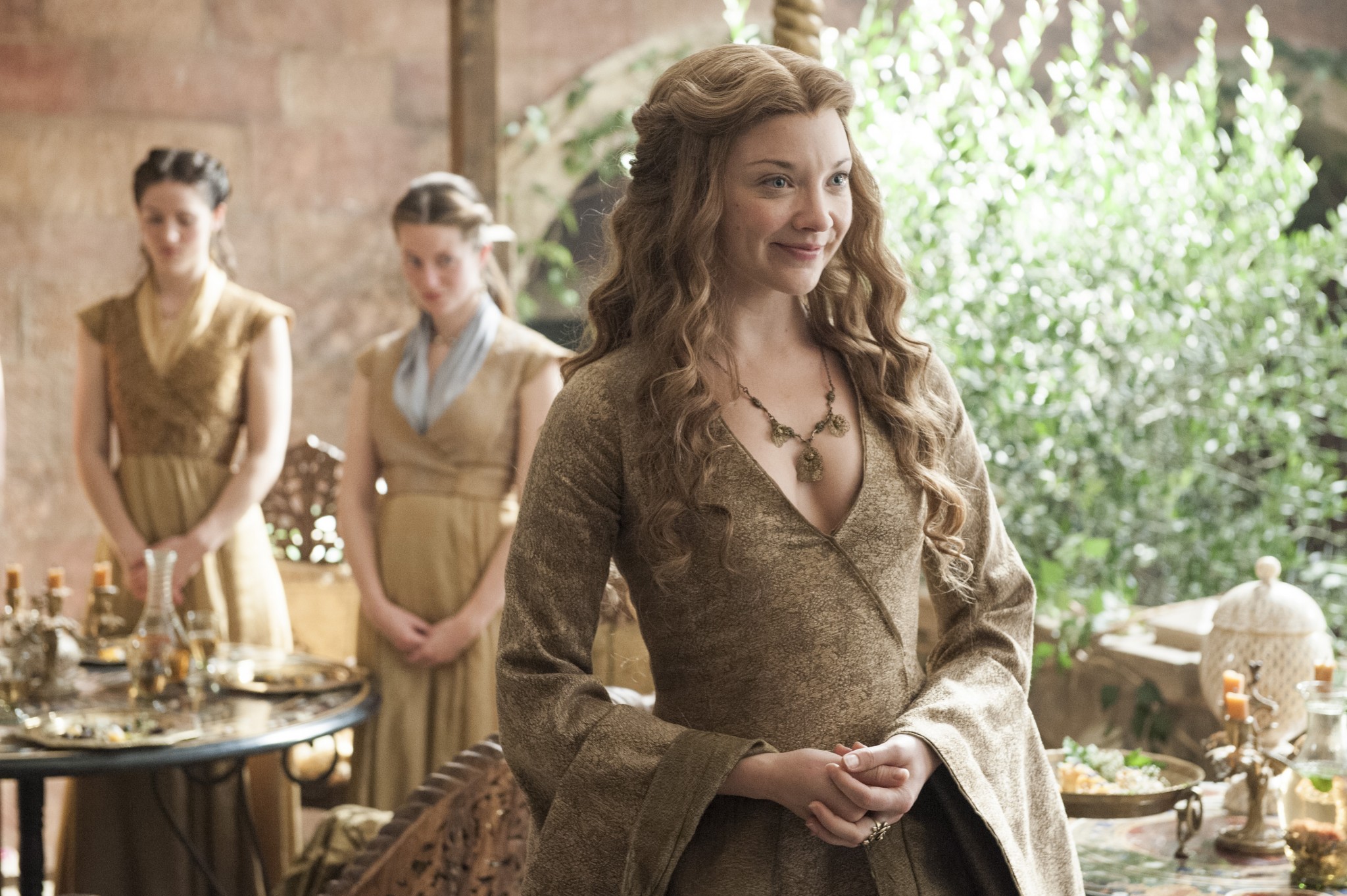 This death hurts me a lot. Margaery Tyrell has been one of my all time favorite characters ever since I started reading A Clash of Kings, and she's probably one of my favorite female characters ever. Even in the smaller role she has in the books, you can see that out of everyone in the Tyrell family, she was genuinely good at political machinations. The Queen of Thorns trusted her far enough to tell her what really happened to Joffrey, and she was smart enough to manipulate the High Sparrow. The problem was that the High Sparrow found himself calling the shots more often than her, and by the time she and she alone realized what was happening, it was too late. What I love about Margaery is that unlike many of the women on this show, like Brienne, Arya and even Cersei, Margaery embraced her femininity and turned it into something she could use. Also, unlike Daenerys, Margaery found herself in a position of power without having to make big gestures. She used the system that had so often exploited women in Westeros, and used that system to climb the ladder and eventually found herself Queen of the Seven Kingdoms. She's even smart enough to realize that they were all screwed in the Sept of Baelor. I will miss you, Margaery. I really will.
I was one of those people whose favorites stayed alive for a long time, and a bunch got killed in one fell swoop. #gameofthrones #sobbing

— Christine Rivas (@thelvishkilljoy) June 27, 2016
Tommen Baratheon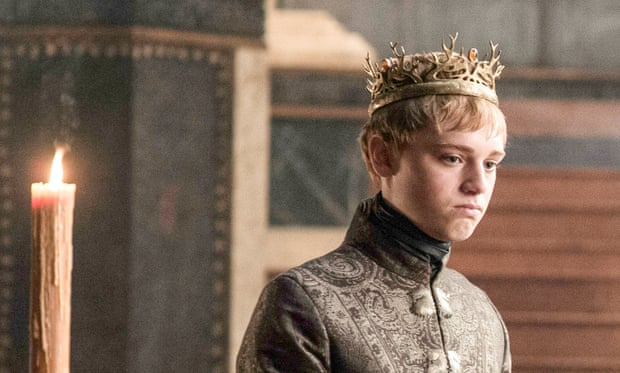 I count Tommen Baratheon as one of my favorite characters, and not just because of his association with his amazing queen. I've always found him interesting, and I'm actually really sad his reign was cut short. If you really think about it, Tommen was probably the best king the Seven Kingdoms had had in at least fifty years, and he's certainly the wisest king out of the ones we've seen in King's Landing. Imagine if you had to choose a President from the following group of people: an actual insane man who loves to blow things up, a drunk who uses government time to bed hookers and cause sex scandals, a sociopathic despot, and a young boy who defers to his small council for everything because he knows he doesn't have the experience. No matter how you slice it, you'd pick the young boy faster than you could blink. (Too bad that these choices also seem like the choices for our real life political leaders.)
I hope it was worth it, Cersei. I really do. #gameofthrones

— Christine Rivas (@thelvishkilljoy) June 27, 2016
The patience of #FrontDeskMaester
That maester is literally every annoyed person at the front desk of every establishment. #gameofthrones #weareallfrontdeskmaester

— Christine Rivas (@thelvishkilljoy) June 27, 2016
We'll miss you all. Godspeed in the night lands.
My roommate and I literally had to stop to discuss everything with half an hour to go. Everything hurts right now. #gameofthrones

— Christine Rivas (@thelvishkilljoy) June 27, 2016