At a red carpet premiere event for Faces Places, J-Law looked fab in a beautiful, white gown. The dress has a low-cut V front, with frilly lace sleeves, and it sort of looks like it could be a hipster wedding dress.
And that's because it is.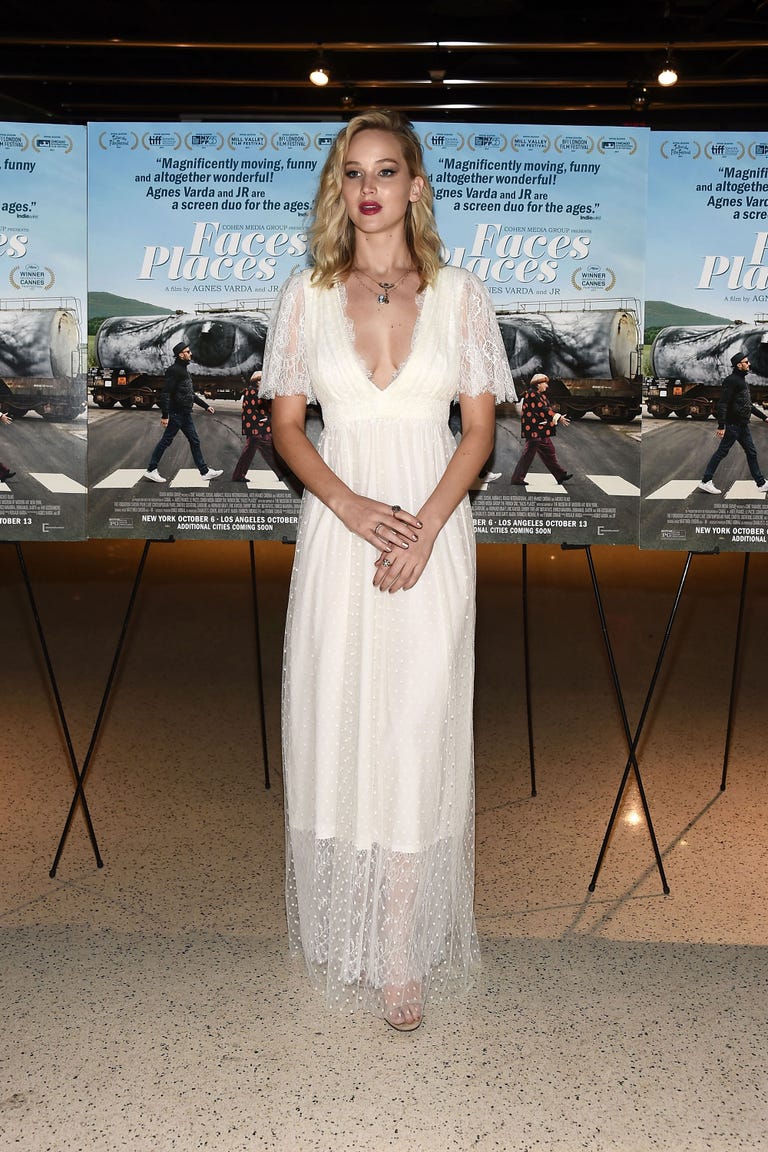 The dress is from L Wells Bridal, a design brand that constructs made-to-order wedding dresses.
Lawrence flawlessly pulled off the dress and it was perfect with her blonde hair and stylish red lipstick. This could be the start of a new trend.
First Mother! and now a wedding dress?
[via Cosmopolitan]