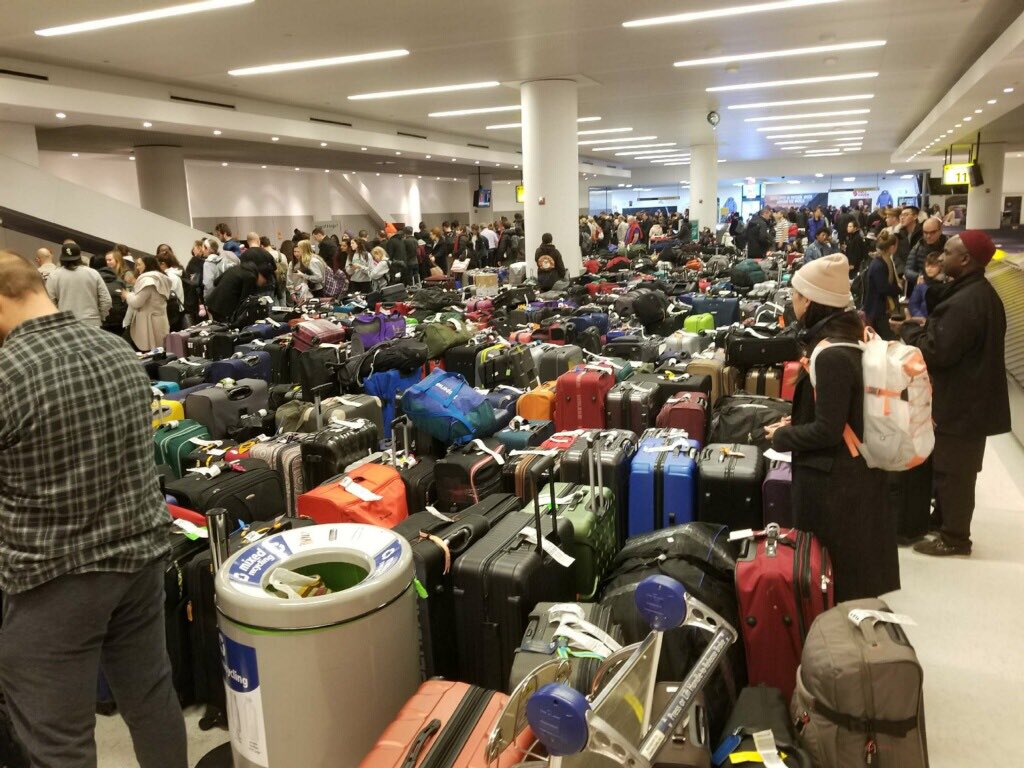 The recent snow storm created havoc at JFK airport. For a week, passengers have been dealing with delays, cancellations, and luggage issues. The airport has had multiple terminals shut down several times as they try to handle thousands of passengers.
My friend @RyanTopley just texted me this pic from JFK and my entire body is now covered in hives. pic.twitter.com/DmLPWnBw6L

— Michelle Collins (@michcoll) January 8, 2018
The baggage claim area @JFKairport – they're just leaving ppls bags anywhere… You don't know what flight they're from and not one representative from @flysaa in sight. Ppl have been stranded in the airport for days with no vouchers for lodging, etc. pic.twitter.com/95VUy3jIGM

— Akinfe Fatou (@Akinfe) January 6, 2018
A water main break on Sunday at Terminal 4 made things worse. Passengers are stranded are aren't getting any clear answers.
#BREAKING: @PANYNJ responds to complaints about massive #delays at gates and luggage claim at @JFKairport. #JFK #jfkairport pic.twitter.com/W9dN1LlhYp

— AMHQ (@AMHQ) January 6, 2018
This is going to take a bit of time to fix. Shout out to my dad in Terminal 4 for working 12+ hour shifts for the past week.