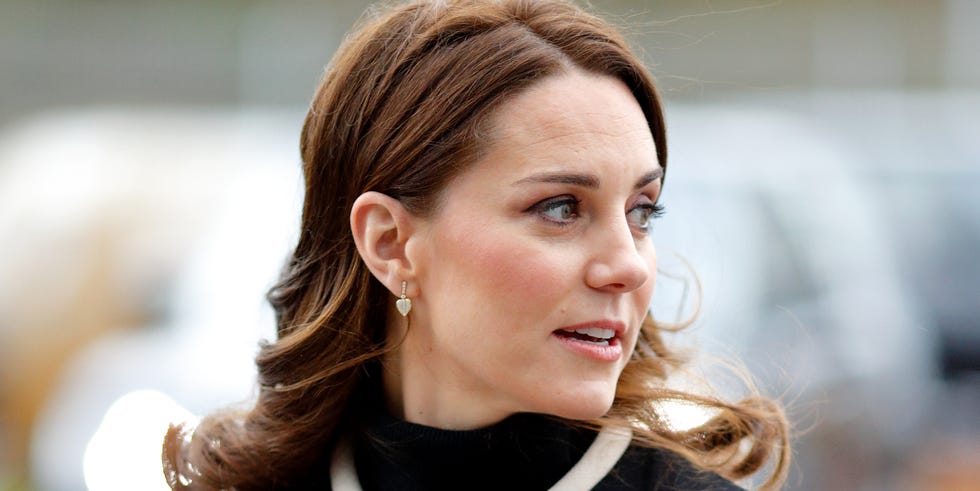 Kate Middleton will be attending the BAFTA's on February 18 and everyone's wondering what the Duchess will wear on the red carpet. Many expect her to wear black in support of the #TimesUp movement, but in doing so she will break royal protocol: royal family members are prohibited from making political statements.
So the Duchess and her design team are dealing with a pretty stressful decision making process, as to what she should wear.
Does the Duchess of Cambridge a) wear black to Bafta like #timesup campaigners and be accused of making political statement, or b) risk being the only woman wearing colour? Glad I'm not the one deciding https://t.co/unc7kMbLfn

— Hannah Furness (@Hannah_Furness) February 9, 2018
Daily Mirror correspondent Victoria Murphy believes Kate will wear black with colorful detailing, to show her solidarity without being too political.
My guess on this is that Kate will wear a dress that is black with some coloured/metallic detail. That way she is unlikely to be accused of being too political or of ignoring the cause https://t.co/aWhsYPsJmU

— Victoria Murphy (@QueenVicMirror) February 9, 2018
Here's a good example of Kate wearing something similar to what Murphy describes.
I guess we'll just have to wait and see what the Duchess and her design team decide on.
[via Harpers Bazaar]