Kylie See, Kylie Do: Kylie Jenner Had a Baby Shower the Day After Kim's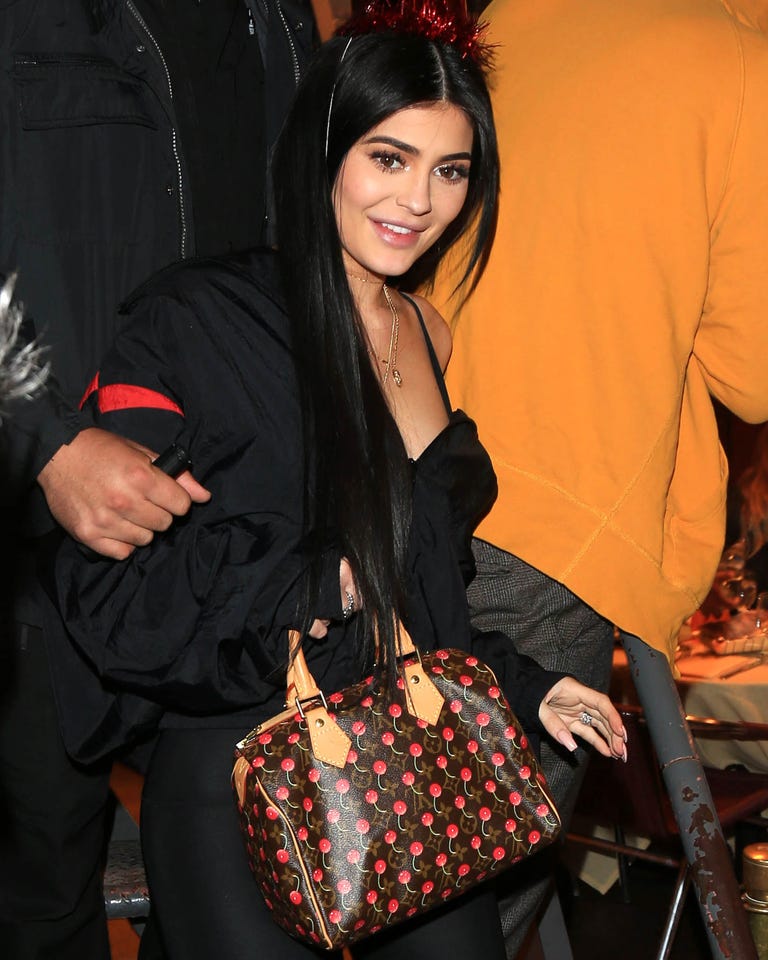 According to E! News, Kylie Jenner is reportedly expecting her first child with boyfriend Travis Scott. The baby rumors surrounding Kylie just might be true, with reports saying the youngest Kardashian sister threw a baby shower just a day after her sister, Kim Kardashian threw hers.
On Sunday, November 12, Kylie invited 30 people to her backyard at her Hidden Hills house for a pajama party themed brunch.
A source says that the event was a huge production with hundreds of pink roses that looked like a wedding." Guests were handed silk PJs and slippers to wear as they enjoyed a brunch that included a waffle and omelette bar on one side and tables filled with desserts and sweets on the other.
"Kylie was sitting front and center listening as people spoke," says one source. "She got gifts from Babies 'R Us, some large gift baskets with books and clothes wrapped in cellophane and lots of diapers."
People also reported on the could-be shower, one source adding that the plans for the big day had been underway for a long time. The guest list to the exclusive shower included Kylie's family, including Kim, who had her own baby shower the day before. According to People, unlike sister Kim, Kylie kept her celebration under wraps, keeping it off social media.
Below is a picture of Khloe Kardashian, who is also reportedly expecting her first child, at Kim's baby shower.
Just confirm already!
[via Cosmopolitan]