This is ten pounds of NOPE in a five-pound bag.
If you thought the RompHim was bad, you need to grab a bag. Hologram City has debuted a line of sheer, lace shorts and short-sleeve button down shirts for men.
I'm dry heaving here. I can't tell if this is a move toward gender equality, a win for gay men, or a commentary on how sexist women's clothing can be.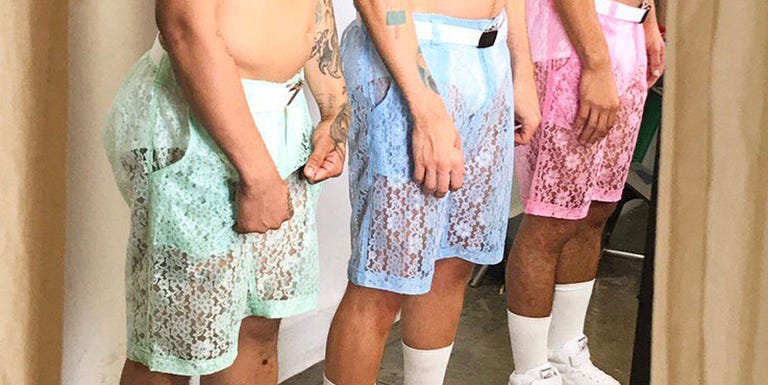 Popsugar noted how Versace and Gucci tried to promote something similar in 2013 and 2015, respectively, but somehow Hologram City thought "the third time's the charm" would apply here.
These thirsties are not generating thirst, that's for sure.
[Via Cosmopolitan]