Living in the NYC area is not always as glam as it sounds. There are always plenty of things to do, but sometimes we don't hear about it until it's too late, or unless you know someone who's "in the know." But those people suck.
Well, that's why I'm here. If you're going to be in the NYC area this weekend, here are some cool things to do:
Food
A new restaurant that just opened up in Bushwick is General Deb's. Owned by the masterminds behind Bushwick classic, Faro, General Deb's is a totally different cuisine than it's relative restaurant. Instead of Italian fare, General Deb's is serving up Sichuan fare. Instead of pasta, General Deb's is focusing on noodles. It does not currently accept reservations, and has a 25-person seating area with a 10-seat bar.
Since you know about General Deb's, what's the harm in going to the classic Faro in Bushwick? The Italian style restaurant serves homemade pasta wood-fired dishes. It's extremely rustic and homely. The food is also super fresh, aside from daily made pasta. The owner, Kevin Adey, buys his meat and fish from vendors who he knows personally, A.K.A. on a first-name basis. The reviews have been fantastic, and you won't be disappointed with a hearty meal here.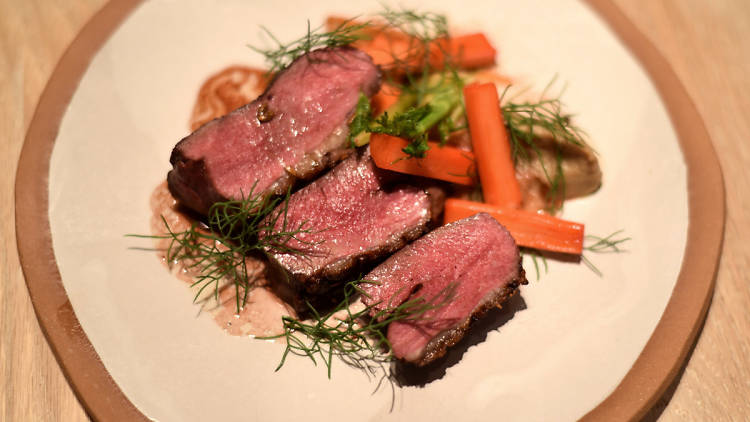 Free
See the best contemporary photography at the Klompching Gallery in Dumbo. Usually, people only know about the Brooklyn Bridge and Grimaldi's, but there are also many galleries to see in Dumbo. The Klompching Gallery opened over a decade ago, and has become a prominent landmark with accolades from various magazines.
Go on a free tour of the Brooklyn Brewery this Saturday. Anyone under 21 must be accompanied by a parent or guardian. After the tour, feel free to purchase some different brews to try. Keep in mind the brewery closes at 8, but there are other neighborhood bars open.
Museum
A can't miss display is "Roots of The Dinner Party: History in the Making" at the Brooklyn Museum in Prospect Park. Artist Judy Chicago's 1979 tribute to women through The Dinner Party, comes to life in this exhibit. Chicago's plans and ideas are examined and displayed through diaries and sketches. This behind-the-scenes look at The Dinner Party shows how Chicago planned and prepared for each dish. This exhibit ends March 4, so get there quick.
Another must-see is "Real People. Real Lives. Women Immigrants of New York" at the Queens Museum. Through photographs, the lives of 16 immigrant women are taken throughout different locations in  NYC. We get to know them personally, as they tell us their visions and prospects of America, as well as their experiences as immigrants creating lives in NYC.
Shopping
For books, check out Bookthug Nation in Williamsburg. It's the perfect stop pre/post brunch, but if you're anything like me, a bookstore is dangerous after a few mimosas. Bookthug is a cozy bookstore with a huge selection that's easy to navigate. The music changes depending on who's working, but it's always perfect book browsing music.
For something a bit psychedelic, try Beautiful Dreamers in Brooklyn. The shop is like Anthrpologie on LSD, so what's not to love about that? There's clothing, accessories, and home goods, which will all catch your eye because of the bright colors. Even if you're not buying, the experience is worth it.
Entertainment
For a comedy show, see A Conversation with Janeane Garofalo at the Peoples Improv Theater. This podcast recording is sure to be hilarious but deep, as Time Out calls Garofalo the "queen of the alt-comedy scene." Interviewed by Mark Malkoff, Garofalo will talk about the rise of her career in stand-up as well as Romy and Michele's High School Reunion, The Larry Sanders Show, Wet Hot American Summer and more.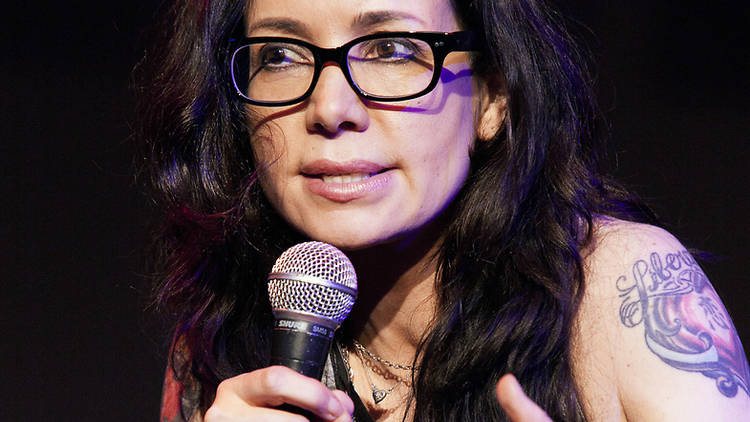 Hear some jazz by Pete Zimmer at iconic jazz theater Birdland. Zimmer is a top-notch drummer who established himself in NYC almost twenty years ago. He is performing this Sunday at 6 p.m. and tickets are $30.