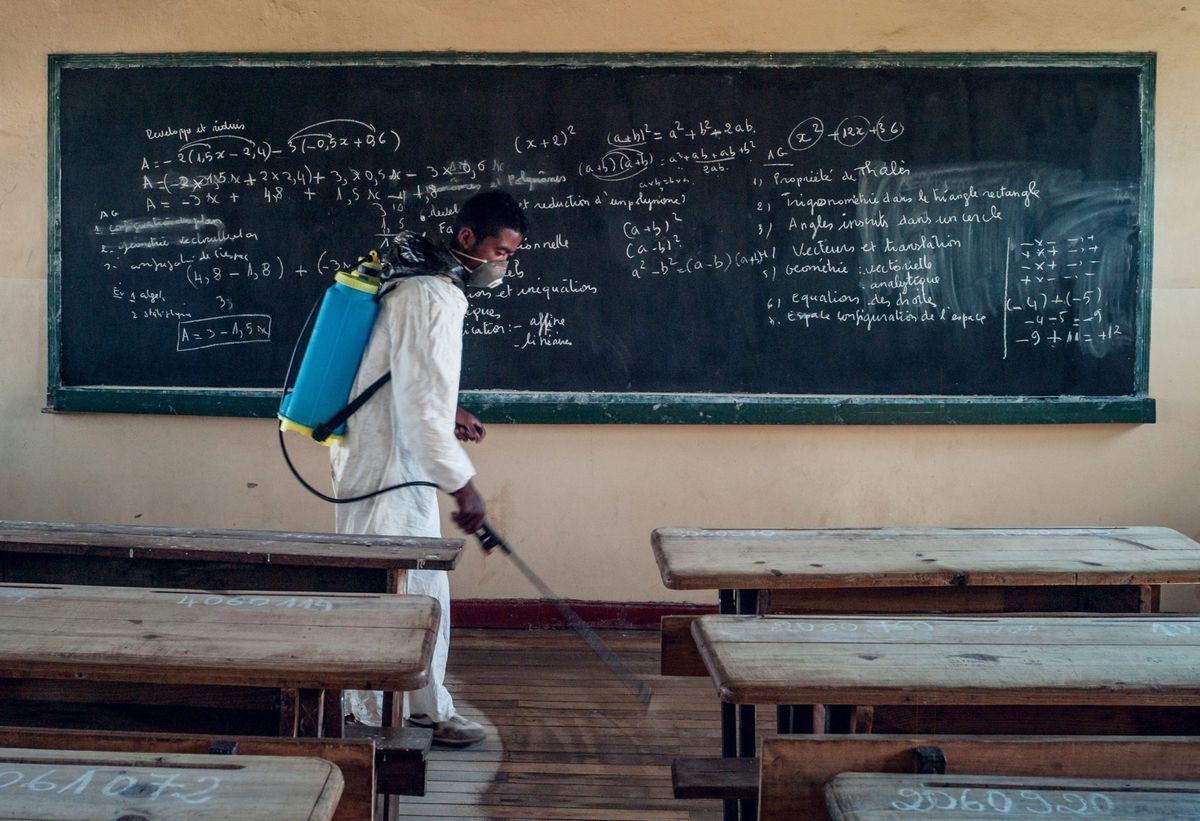 Yes, this is 2017, and yes, Madagascar is currently experience a plague. So far 30 people have been killed and over 200 have been infected.
Madagascar experiencing rapid spread of disease known as the Black Death in Middle Ages https://t.co/5YdpGTsXR6 pic.twitter.com/Walgo367k4

— CBC World News (@CBCWorldNews) October 5, 2017
Associated with the Middle Ages, the quick spreading of disease is known as Black Death. But apparently, Madagascar sees about 400 plague-related cases each year.
"An estimated 400 cases of plague are reported in Madagascar every year" https://t.co/oy40GbF5vO

— Adam Benforado (@Benforado) October 5, 2017
The World Health Organization is speeding up the response to the outbreak:
WHO rapidly scales up response to #plague outbreak in #Madagascar https://t.co/urnAeBmrMI pic.twitter.com/DWAIjTd6IO

— WHO African Region (@WHOAFRO) October 3, 2017
Pharmacies in Madagascar are selling out of face masks in the wake of a plague outbreak that killed several people https://t.co/ECQG0irQVy pic.twitter.com/SYimg17jMS

— AFP news agency (@AFP) October 2, 2017
The WHO has been tweeting information that is useful in recognizing plague-like symptoms, and also the importance of receiving a diagnosis quickly:
Untreated #plague can be rapidly fatal. Early diagnosis & treatment is essential for survival & reduction of complications. pic.twitter.com/HlxDwVBE26

— WHO African Region (@WHOAFRO) October 3, 2017
Hope there's a quick solution.
[via Twitter]