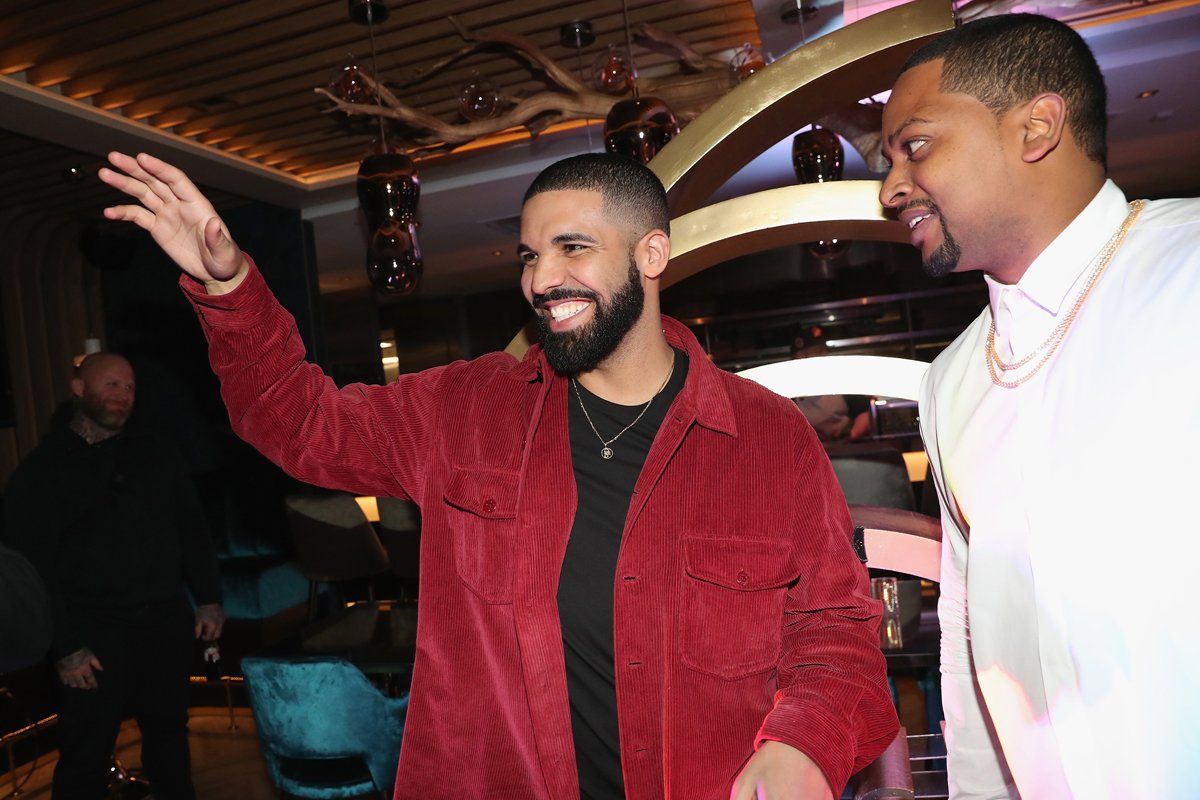 Drake has opened a new restaurant called Pick 6ix and it already had a major party. Lebron James surprised his teammate Dwayne Wade with a birthday party and Pick 6ix was the venue.
Drake is opening a new restaurant in Toronto called "Pick 6ix." LeBron James and Dwyane Wade were there last night. It might serve sushi, but nobody knows for sure: https://t.co/XHdhJWd7FB

— Lauren O'Neil (@laurenonizzle) January 11, 2018
.@KingJames helps Drake open Pick 6ix restaurant in Toronto ahead of @cavs @Raptors game Thursday night. https://t.co/D6sEhfPMTZ #NBA pic.twitter.com/tFqCJAxShg

— Mark Daniell (@markhdaniell) January 10, 2018
celebrating all things 6ix tonight @ pick6ix! #homeistoronto pic.twitter.com/d1PWbN8xg8

— Aaron Cheddie (@AaronCheddie) January 11, 2018
The party looked like a lot of fun and I know we all kinda wish we were there.
The restaurant is located in Toronto.