Meghan Markle Hugged a Little Girl and Broke Royal Protocol But It's All Good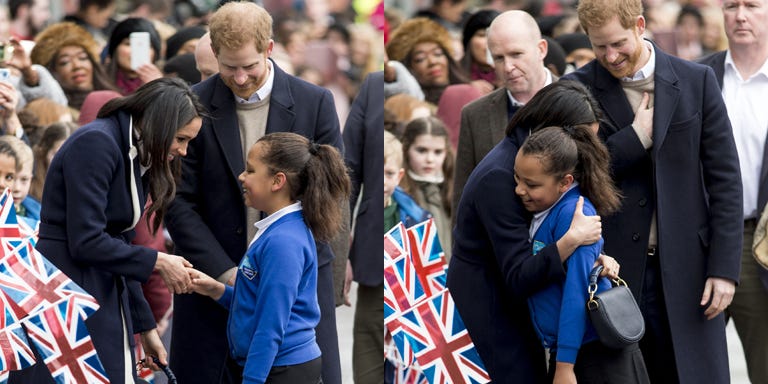 To celebrate International Women's Day, Meghan Markle and Prince Harry made a trip to Birmingham, England to meet with locals in the community as well as some girls in the Stemettes, a group formed to encourage younger girls in pursuing STEM careers.
Sophia Richards, a student from the Oasis Academy, told Prince Harry about her dream to become an actor. Prince Harry was moved, and knew Markle would love it, so he told her about Richards. Since Markle was an actress on Suits, she felt a special relation to Richard's desire and was so overcome with emotion that she gave the little girl a hug.
"Meghan told me that I can achieve whatever I want to achieve. And Meghan said she would like to see me on TV when I become an actress," Richards said to People magazine. "It was a dream come true. I will never forget this day."
Royals typically give handshakes as a sign of greeting, but there have been some in the past who have broken "protocol" and hugged younger children. It was a great image to see on International Women's Day, and it seems like Markle is going to fit right in.
[via Cosmopolitan]