Who doesn't love churros?
The Loop: Handcrafted Churros in Westminster, California, loves churros so much that they just dropped three new treats that are all mermaid themed.
TBH, it's the stuff of dreams.
First, they have the mermaid glazed loop churro:
Then they have the mermaid chilled loop churro, which is placed on soft serve ice cream.
OMG: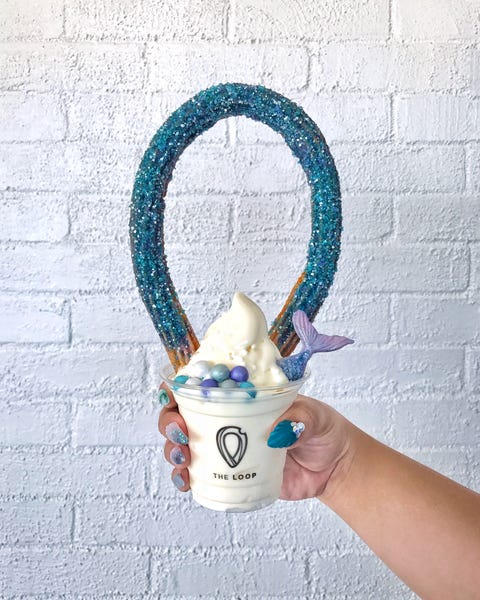 And they have something to cool you down: mermaid lemonade, made with blue raspberry, butterfly pea tea, and a secret "magical sparkle."
Jed Cartojano, creator of The Loop said,
"we were initially going to create a unicorn themed churro, but I hated how late we were with catching the trend. The Loop has always been about creating trends or being in the forefront of what trends are to come. To me, mermaids are the new unicorns. Instead of focusing on unicorn rainbow colors, we went with sparkle."
The three new mermaid treats will be available beginning Aug. 11 for a limited time.
[via Cosmopolitan]