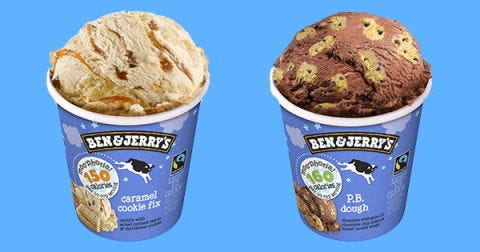 Halo Top has changed the ice cream game. Now every ice cream has to somehow taste good while also being low-calorie. The newest company to jump on the bandwagon is Ben & Jerry's, who is releasing three new flavors that are healthier than their usual fare.
It should come as no surprise that a company like Ben & Jerry's isn't suddenly churning out 200 calorie pints, but these decadent servings won't set you back as much as before. Cutely named "Moo-Phoria," the three flavors sound pretty damn delicious: Chocolate Milk & Cookies, P.B. Dough, and Caramel Cookie Fix. So not exactly a health nut's dream; this is lower-calorie ice cream for the indulgent folk.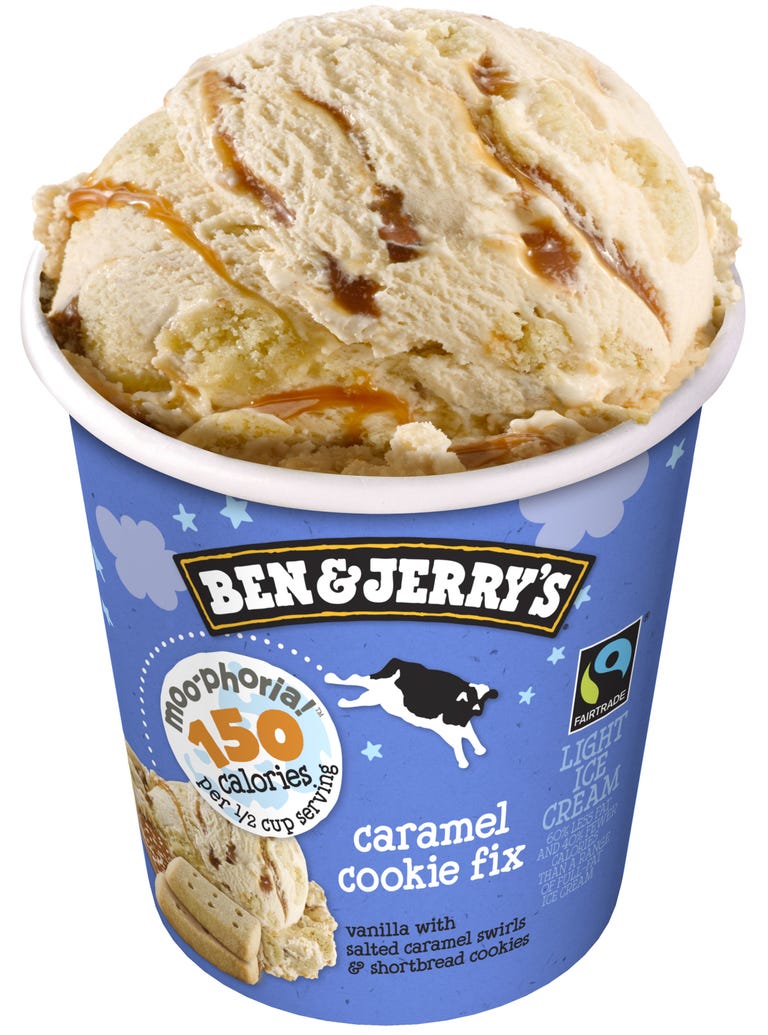 Each flavor has 150 calories (P.B. Dough has 160, ooo), 15 grams of sugar, and 60 to 70 percent less fat content than the original flavors. The feat was done without artificial sweeteners or alcohols. Rather, Flavor Guru Craig Koskiniemi told Cosmopolitan that they reduced the fat and sugar by adding less cream and more air.
The flavors don't have the trademark Halo Top allowance to eat the entire pint, necessarily, but with flavors that have real shortbread cookies and caramel (Caramel Cookie Fix), chocolate and vanilla ice cream with real chocolate chip cookies (Chocolate Milk & Cookies), and large chunks of peanut butter cookie dough (you see where I'm going with this), you shouldn't expect them to.
So if you want to sob and eat an entire pint of ice cream like a sad movie character, maybe Halo Top is a better option. However, if you want to eat something that still tastes delicious, Ben & Jerry's lighter options are available in stores now.
[via Cosmopolitan]